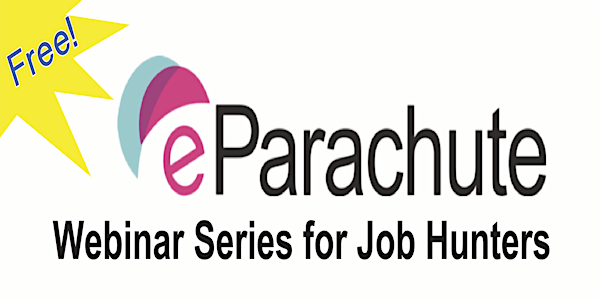 Webinar 1: Your Future Work
When and where
Date and time
Wednesday, March 21, 2018 · 10 - 10:30am PDT
Description
Come join us for a free 20-minute webinar: Your Future Work
Where do I go from here with my life?
That's the most important question for anyone going through a career transition. And it's an especially important question when the world of work is changing so rapidly.
How will the world of work change in the coming years? What can you do to prepare yourself for that new world of work? What are the techniques you need to use to understand your own best-loved skills, and to design the kind of work you'll want to do in the future?
Come join this brief but information-packed webinar focused on the future of your work. Learn about the seismic changes that are transforming how we work - and the kinds of skills you'll need to develop and hone to continually find and create the kind of work that you'll love to do.
Registrants will be Emailed the webinar link prior to commencement.
---
Hosted by Deeta Lonergan & Gary Bolles

Deeta Lonergan is a longtime Trainer, Facilitator, Career Counselor and Coach with extensive experience in talent and career management. She has trained countless clients going through career transitions, and is one of the leading practitioners in the U.S. teaching the methods of Parachute.
Gary A. Bolles is a longtime Silicon Valley lecturer, writer, and entrepreneur, with a special focus on the future of work. He was trained in his father's methods at the age of 19, and co-founded eParachute.com to create online tools inspired by Parachute.
About the organizer
Discover your strengths, explore your career options, and chart a path through the world of work with eParachute.
http://www.eparachute.com