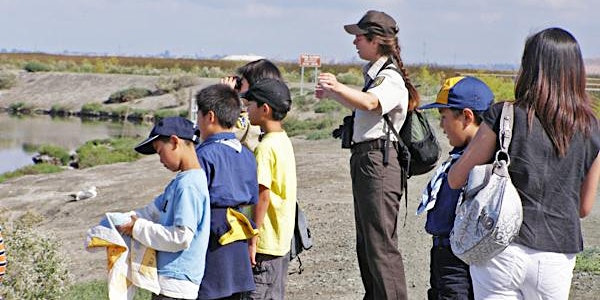 Webelos Adventure, Into the Wild
When and where
Location
Don Edwards San Francisco Bay National Wildlife Refuge Visitor Center 2 Marshlands Rd Fremont, CA 94555
Description
The Don Edwards San Francisco Bay National Wildlife Refuge offers Webelos programs for up to 15 Webelos. Additional siblings are welcome. The naturalist badge can be earned in just 2.5 hours. During this hike, learn about birds, flyways, food chains, and the importance of wetlands. Bring your binoculars, or borrow one of ours. For questions, call 510-792-0222 ext. 363.
Instructions for registering:
1. Select the date you would like to attend.
2. Enter the number of scouts to take part of the program. No need to enter siblings or parents/guardians.
3. Maximum of 5 scouts may be registered per group. Additional webelos must be registered by another adult.
4. No need to print the ticket. When you arrive, all you need is the name of the person who registered for the program.
If your situation has changed and you cannot make the program, please let us know by emailing us or canceling your reservation through eventbrite. We have a high demand for this program and we would like to those on the waiting list to attend. Thank you.
Photo: Patrick Tang