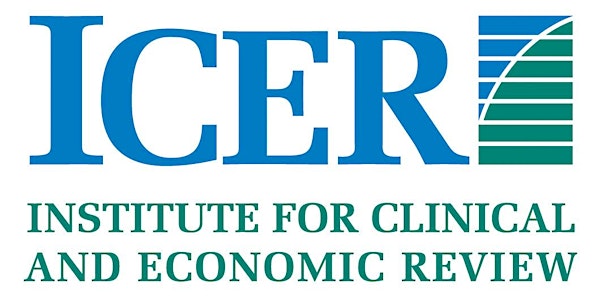 WEBCAST: ICER Orphan Drug Assessment and Pricing Summit
Location
Kaiser Permanente Center for Total Health
700 2nd Street Northeast
Washington, DC 20002
Sales Have Ended
Registrations are closed
Thank you for registering for the webcast of the May 31 ICER Orphan Drug Assessment and Pricing Summit! Access to the webcast viewing link will be made available in the coming weeks.
Description
The link to access the webcast is available at: http://stream.sparkstreetdigital.com/player-ce-new.html?id=icer-may31
ICER will host a multi-stakeholder policy summit to discuss methods for assessing the value of new drugs for rare conditions. The summit will include discussion of how these methods can be applied to recommend fair prices that reflect the value of orphan drugs to patients and the health system to allow for broader insurance coverage for innovative new treatments.
To facilitate the discussion, ICER will produce a Briefing Paper on Spinraza™ (nusinersen, Biogen), a new drug for spinal muscular atrophy (SMA) recently approved by the FDA. The paper will review the evidence on the clinical effectiveness of Spinraza and seek to understand the costs of the drug's development as a case study. It will also compare methods used by academic researchers and others to evaluate the long-term value of drugs for rare conditions, including those affecting children. The Briefing Paper will not include an ICER value-based price benchmark, nor will the meeting involve a vote on the value of these drugs. Instead, the meeting will seek broad input from all perspectives on how the methods used by ICER and other groups can best be tailored to meet the challenge of assessing the value of orphan drugs and provide an objective foundation for discussions about fair pricing, insurance coverage, and payment mechanisms.
Please register here to stream the webcast of the public meeting on May 31 at the Kaiser Permanente Center for Total Health. Questions? Please contact mwebb@icer-review.org or check http://icer-review.org/meeting/odaps_2017/ for more information.