Webcast: A Clearer View-Can Price Transparency Save $100B in Healthcare?

Thursday, May 15, 2014 from 8:30 AM to 9:45 AM (EDT)
Event Details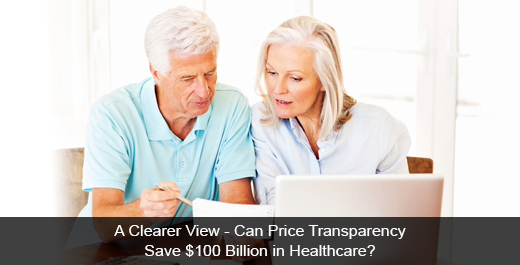 LIVE WEBCAST AT:
http://www.westhealth.org/initiative/live-webcast 
EVENT OVERVIEW
We've all seen the recent news stories on the widely divergent prices patients are paying for the same medical procedure in the same town.
Join West Health for the unveiling of its new analysis that estimates increasing healthcare price transparency could be a source of more than $100B in savings over ten years. We'll discuss five key audiences – patients, policymakers, health plans, employers and physicians – all with different needs for price information and assess the extent to which those needs are being met; explore the policy options for promoting price transparency and quantify examples of possible policy interventions and their impact on healthcare spending over the next ten years.
The West Health IDEA Series will open up a conversation with thought leaders and stakeholders to see how price transparency can help support new and smarter technologies, policies and practices, to make healthcare delivery more effective and less costly for all Americans. 

EVENT DETAILS

Moderator:
Scott Hensley, Host, Shots, National Public Radio
Featured Speakers:
David Lansky, PhD, Chief Executive Officer, Pacific Business Group on Health 
Josephine Porter, MPH, Deputy Director, Institute for Health Policy and Practice,
University of New Hampshire
Joseph Smith, MD, PhD Chief Medical and Science Officer, West Health Institute
Nick Valeriani, Chief Executive, West Health

Date & Time:                        
Thursday, May 15       
8:30 – 8:45 a.m. (Welcome and Introductory Remarks)           
8:45 – 9:45 a.m. (Moderated Panel Session)
Have questions about Webcast: A Clearer View-Can Price Transparency Save $100B in Healthcare??
Contact West Health