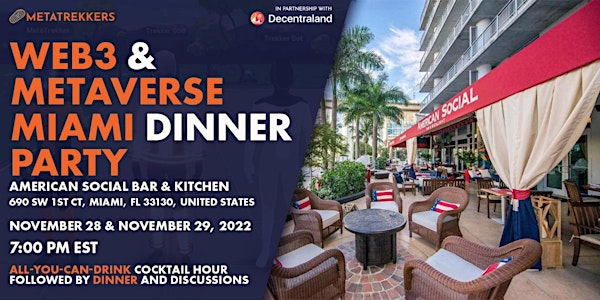 Web3, Metaverse & Crypto Miami Dinner Party (Art Basel Week)
Metaverse & Crypto Enthusiasts Exclusive VIP Dinner Hosted by MetaTrekkers
When and where
Location
American Social 690 Southwest 1st Court Miami, FL 33130
Refund Policy
Contact the organizer to request a refund.
Eventbrite's fee is nonrefundable.
About this event
Grow your brand, enjoy dinner while making alliances and close partnerships. Share ideas while having drinks. Learn about the new innovations, and network with some of the most influential people in the Metaverse. Experience all of this in the beautiful, intimate private space in the heart of Miami.
For over a year, MetaTrekkers has developed, organized and hosted innovative events in Decentraland. Doing concerts or art shows, tours in the Metaverse, and even teaching English language to foreign people! Being true to its promise to provide meaningful events around the world to the community, educate people, and present investment opportunities.
As part of its continuous effort to create meaningful events around the world and bring the community closer and stronger, Metatrekkers NFT will hold a Dinner in Miami to all its NFT Holders for FREE!
KENNEDY LOUNGE - AMERICAN SOCIAL BAR & KITCHEN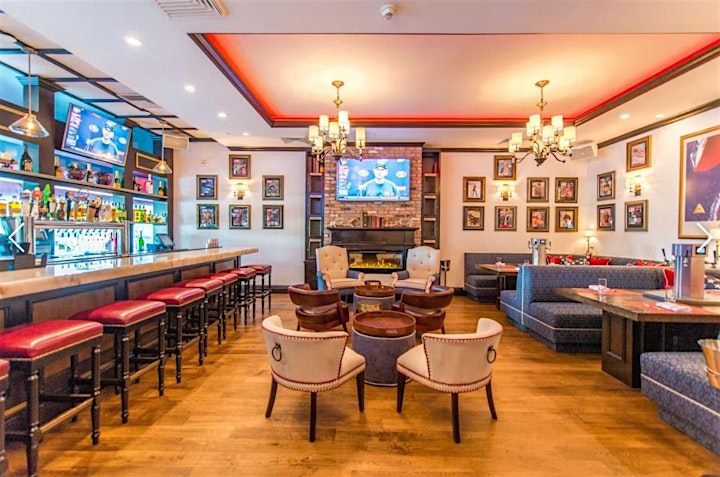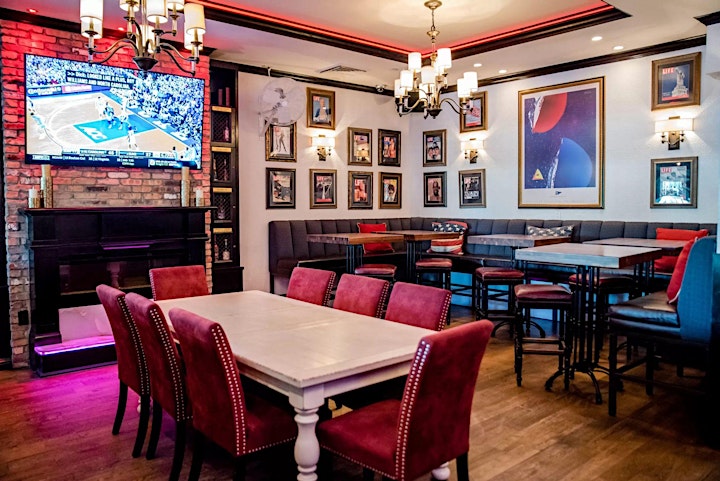 Topics of interest:
Creating real value in a virtual world - Metaverse
How Interconnections work between Metaverse enthusiasts around the globe.
Enhancing communication capabilities and opportunities for collaboration within the Metaverse.
Everyone is welcome to join too! You can either mint your Metatrekkers NFT at metatrekkers.io or https://opensea.io/collection/metatrekkers-collection and get all the benefits that come with it, or sign up as early as today - Limited Seating (First come, first serve):
$99 (Early Bird Regular until November 20, 2022) - VIP Dinner only
$149 (Early Bird VIP until November 20, 2022) - VIP Dinner & Open Bar
Mint a MetaTrekkers NFT for $200 (0.179 ETH) - Get exclusive access to the VIP dinner more!
We will create a MetaTrekkers NFT Miami Exclusive Communication Channel for all the people who will take part in the event
This ticket price includes:
Unlimited drinks (VIPs Only)
2-hour conversation with Metaverse enthusiasts and special guests to discuss Metaverse familiarity, history of the Metatrekkers NFT and its vision and mission, the future of the Metaverse and cryptocurrency from governance, to trade & finance, and everything about the beauty of Web3.
Dinner Videographer - We will video record the event and stream it in the metaverse. (Where each person will have a custom video name gifted to them)
Dinner Photographer - We will have a photographer that will be taking pictures during the event. (We can make it an NFT at your request for FREE)
1st one-of-a-kind MetaTrekkers NFT Hybrid POAP (Proof of Attendance Protocol) is a protocol that creates digital badges or collectibles through the use of blockchain technology.
2-hour tour in the Metaverse with Synthia Nominae - our well-versed partner and a Metatrekkers NFT holder who helps newbies in the Metaverse explore and learn the history of Decentraland. Synthia Nominae is an avid crypto and Web3 enthusiast. She explores multiple platforms in an effort to reignite the spark of inspiration within every person she meets and help them launch their dreams to the moon. After discovering Decentraland in September of 2020, she fell in love with the possibilities presented by this new frontier, and with the welcoming community within it. She now works alongside Metatrekkers to present the Welcome to Decentraland Tour to welcome new users to this amazing world. The Welcome Tour is every Tuesday: https://www.eventbrite.com/e/decentraland-welcome-tour-tickets-414037726987?aff=ebdsoporgprofile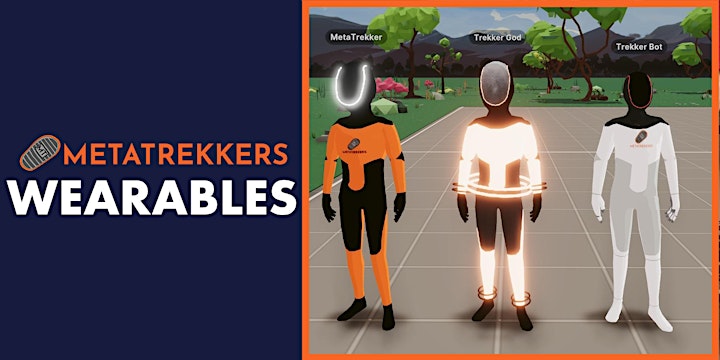 1-hour Metaverse Webinar where you will learn things you can do in the Metaverse, economical and financial opportunities, and its growth predictions. Details: https://metatrekkers.io/webinar
Register here: https://forms.gle/43FqoQHxURXRsYrc6
Other Payment Option:
Crypto Payment: MetaTrekkers.Eth - 0x86edb92e217605dbecf606548e48daaf1b817da1
If you have questions about the event, you can email us at hello@metatrekkers.io
You might also want to attend and join these following events with us:
The Largest Web3 Conference (November 28-29, 2022)- This is a place where DeFi, DAOs, Metaverses, NFTs, Protocols and developers meet and collaborate all under one roof. Details: https://www.dcentralcon.com/
These conferences are just 15-20 minutes from the restaurant.
It is with great pride and honor to share that the Metatrekkers NFT Founder, Chris Oniya, will be one of the speakers in the first two conferences mentioned above.