Description
In a world where users are bombarded with content in many forms and formats, including images, videos, articles, posts, apps, and marketing material, there's never been such a need for organizations to strategically produce, manage, and distribute content across the vast array of digital channels in order to stand out among the noise.
If you are responsible for content strategy, learn how organizations take their ideas and transform them into a compelling story.

If you are responsible for digital marketing, learn how you can structure your digital workflow to maintain governance and publishing speed.

If you are responsible for IT, learn what platforms and formats are available to present this information in a digital space.

If you're facing challenges in updating your website's content, learn about some concrete, successful implementations.
In this series of presentations by industry thought leaders, we will explore these questions and introduce platforms that can solve common challenges. We'll help educate digital marketers and developers about what you need to know to optimize your Digital Content – all in a casual setting with food, drinks, giveaways, and live entertainment.
We will cover website Content Management System (CMS) selection, personalization, and integration, as well as social media best practices, including content strategy and curation. Business leaders need to know how to evaluate and implement a website CMS and social media engagement platform, as well as the considerations for personalization. Presentations will discuss real-life challenges organizations face and demonstrations of how the 'Web Suite' can solve them. We will reveal how business analysts and marketers can use these tools to reach their audiences more efficiently and publish more personalized content. Implementation of these concepts can provide powerful tools to transform your digital landscape.
Join other business marketing leaders and like-minded digital professionals at Tír na nÓg Irish Bar & Grill! Take in the live music, indulge in the complimentary food and drink, connect with industry experts, and most importantly, leave knowing the most important things to consider when selecting digital platforms. Plus, we're giving away over $500 worth of the latest tech products, including an iPad mini and Amazon Echo.
---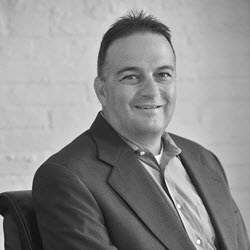 PAUL IMMEDIATO | Trellist

Over 25 years of enterprise technology and application experience puts Paul among the leading IT strategists and consultants in the region. His track record of successful technical project execution has benefited clients in financial services, consumer goods, automotive, health care and life sciences industries. Paul also develops best practices for Project Management at Trellist.
---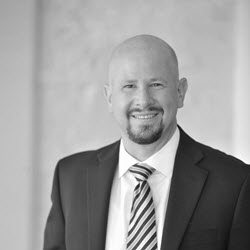 PRIMUS POPPITI | Trellist
Primus has over 25 years in Information Technology, with 20 years in Website Development, as well as 10 years of E-Commerce and Mobile App Development experience – all with an emphasis on customer-oriented solutions. He has extensive experience in guiding digital development teams and managing vendors for clients ranging from small startup companies to large corporations. At Trellist, Primus is a member of the digital leadership team focused on everything from the pre-sales technical strategies through the operational execution to provide quality results.
---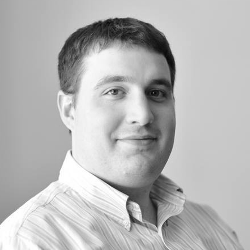 CHRIS PECK | Progress Sitefinity
Chris is a Solutions Consultant with Progress Software specializing in Digital Experience Management. Over the course his career, he has worked to bridge the divide between technical execution and marketing goals with projects including volume print and mailing, large scale data collection and processing, web development, mobile development, and systems integration. In his current role, he connects clients with the different technologies and products needed to drive and measure customer engagement across channels.
---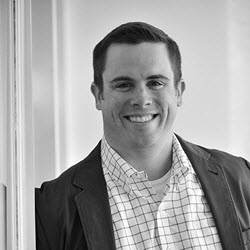 NEIL DOUGHERTY | Trellist
Neil leads the Social Business practice at Trellist, where he works with his staff of experts and various technology partners to provide robust service offerings and solutions that help clients harness the power of social networks in their marketing, sales and growth strategies.
---