Event Information
Location
AOL Building
395 Page Mill
Palo Alto, CA 94306
Description
The web is quickly becoming the preferred platform for a new breed of applications that combine web data, data mining and user experience. Come enjoy a night of hacking with other web mining enthusiasts brought to you by the friendly folks at Diffbot.
We'll present a bunch of data APIs, text mining APIs, and a new type of API from Diffbot that does structure mining. Let's see what we can build together.
1. Meet and network with other web mining experts, hackers, and students.
2. Learn about new semantic technologies and open web APIs.
3. See the new the AOL West Coast Headquarters, StartX, Stanford University's startup accelerator. Have some pizza on us
4. Hack on new ideas and show off your projects.
Every participating team at the hackathon will be given a FREE $50 Amazon Web Services voucher to help them get started. Prizes will be given to the hack that best combines data and web mining APIs with a great product idea.
PRIZES:
1. $500 Apple Store gift certificate
2. $1700 Amazon Web Services voucher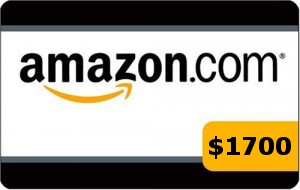 3. Netbook sponsored by Yahoo!
AGENDA:
1:00 – Introduction - presentation of web mining and data APIs. Overview of APIs from engineers from: Diffbot, Factual, Yahoo!, IndexTank, and Topicmarks.
1:15 – Icebreaker and Team formation
2:00 – Start Hacking!
Ongoing - Office hours for those that have questions about the APIs or need help getting started.
6:00 – Food break
1:30a – Demos and Closing
SPONSORS:


Date and Time
Location
AOL Building
395 Page Mill
Palo Alto, CA 94306