Description
We cordially invite you to the W.E.B. Du Bois Scholars Institute Anniversary Gala, celebrating 30 years of positively impacting students academically, socially, and culturally.
Housed on the campus of Princeton University, the W.E.B. Du Bois Scholars Institute is a leadership development organization for adolescents and secondary students from families and communities who have experienced historical barriers to achievement and opportunity. Through academic rigor, collaborative learning, collective problem solving, and individual attention and support, we prepare students for success in college and their careers and to become leaders and positive change agents in their communities.
Click here to view a short video highlighting one of our programs, the Accelerated Learning Academy.
Join us for an evening to celebrate past and present students, parents, faculty, staff, and honorees. We need your support to raise funds for the next cadre of scholars. You can contribute by purchasing a ticket, making a donation, serving as a sponsor, and/or donating items to our silent auction. If you're interested in donating an item or service to the auction, please contact our Board Chair Damon Jones at damon@duboisscholars.org.
---
We are excited to honor the following special guests with our Distinguished Leadership Award: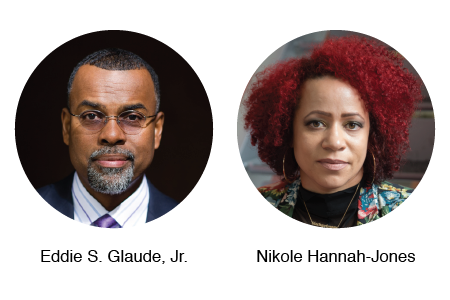 Eddie S. Glaude, Jr. is scholar whose writings take a wide look at black communities, reveal complexities, vulnerabilities, and opportunities for hope. He is a professor and chair of the Department of African American Studies at Princeton and the president of the American Academy of Religion. He is a columnist for Time Magazine and regularly appears on shows like Democracy Now! and Morning Joe. In the past, Glaude has served as an instructor and residential director in the Du Bois Scholars Summer Institute.
Nikole Hannah-Jones is an investigative reporter who explores the way racial segregation in housing and schools is maintained through official action and policy. She is a staff writer for The New York Times and helped found the Ida B. Wells Society for Investigative Reporting. Nikole was named a MacArthur fellow, also known as the "Genius Grant," and has won several other national awards, including the Peabody Award. Her work has appeared in The Atlantic Magazine, This American Life, and MSNBC, among others.
---
We are also excited to have an exclusive reading by critically acclaimed writer/poet/scholar Eve L. Ewing: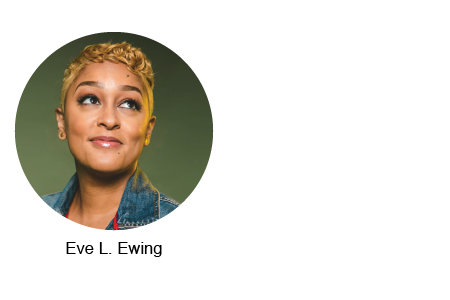 Eve L. Ewing is a sociologist of education and a writer from Chicago. She is the author of Electric Arches, which received awards from the American Library Association and the Poetry Society of America and was named one of the year's best books by NPR and the Chicago Tribune. She is also author of Ghosts in the Schoolyard: Racism and School Closings on Chicago's South Side. She also writes the Ironheart series for Marvel Comics. Ewing is an assistant professor at the University of Chicago School of Social Service Administration.
---
Finally, we are pleased to be joined by journalist Eugene Scott, who will serve as our emcee for the night: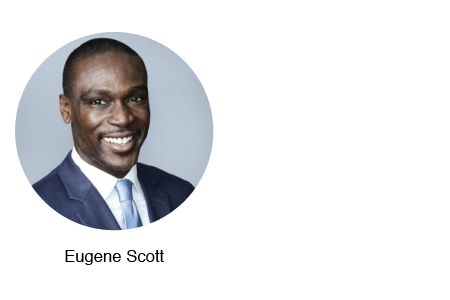 Eugene Scott covers national politics for the Washington Post, where he focuses on identity politics for the Fix, a political analysis blog. He began his journalism career two decades ago and has won multiple awards for his work since that time. His work has appeared in CNN, MSNBC, USA Today, TIME Magazine and more media outlets. He recently completed a fellowship at the Georgetown University Institute of Politics and earned degrees from Harvard University and the University of North Carolina.
---
Hors d'oeuvres and wine will be served. The evening will feature a cocktail reception, live music, a photobooth, silent auction, a multimedia presentation, and brief remarks from our guests. Cocktail attire is recommended.
We are delighted to work with our event coordinator Five Star Events™ to bring you an evening of celebration that will be fun for all.
For our out of town guests, we've reserved a room block at the Millennium Hilton New York Downtown.
---