Description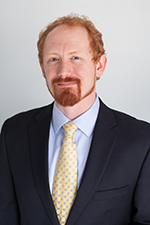 Presented by Drake Hatfield of Hatfield Media. Learn more here.

Your website is your digital business foundation. The goal is to invest in areas which will yield the strongest return. With the increasing shift away from conventional mediums and toward digital and emerging markets, every business owner needs to have a solid understanding of the landscape for digital business growth.
This topic will address how Google views websites, what you can learn from visitor case studies, and how you can grow your business through web marketing
- Overview website design
- Digital Marketing
- SEO
- Forecasts for 2017
The talk will be centered around the CEO's perspective on all issues of digital marketing. Following the initial talk a workshop will take place which includes a free assessment of attendees websites. Assessment to include an overview of each website as well as a general checklist of next steps/suggestions. Please be ready to discuss your company's current state and have Drake field questions during the public forum. Private sessions can be scheduled following the presentation at no charge to attendees.
Veteran discount available by contacting organizer.
Disability accommodations should be requested by contacting the Louisville SBDC at sbdcinfo@uky.edu or 502-625-0123.