Refund policy
Contact the organizer to request a refund.
Eventbrite's fee is nonrefundable.
Is your website or web app less accessible than it should be? Do you want to be more inclusive? Start your web accessibility journey here.
About this event
Millions of people depend on accessibility features in order to use websites and applications, and to access technology and data that we often take for granted. When building for the web it is very important that we consider how to make sure our software is accessible to everyone. In fact, you very likely take advantage of accessibility features yourself on a regular basis: If you've used the keyboard to quickly fill out a web form, watched a video with subtitles to avoid waking up the kids, or used your voice to interface with your phone, you've benefited from good accessibility.
Unfortunately, as a tech community, even when we understand the importance of accessibility, the implementation often falls short. And when you find instructions on implementing web accessibility, so often they are overly simplistic and don't translate easily into your development stack.
This web accessibility training program is for those interested in learning how to get started with web accessibility, including hands-on exercises. During the seminar we'll work together on a sample web application, identifying and fixing its accessibility issues along the way.
What you get
When you sign up for this training event you will join us for a 2 hour seminar, where the instructors will present content along with interactive exercises that we work through together. At the end of the seminar you'll be given a project to help you test your skills and practice what you've learned, in which you'll spend 2-4 hours evaluating the accessibility of your own website or web application. When you submit your project one week later, our instructors will provide personalized feedback and you'll be able to schedule a 30 minute session to meet one-on-one with an instructor to ask any additional questions you may have and to receive individual support.
Prerequisites
Basic understanding of HTML, CSS, and JavaScript
You will learn
Accessibility principles
Accessibility issues and their impact on users
Tools and techniques to identify issues
Strategies and methods for fixing accessibility issues
Curriculum
2 hour interactive seminar
Homework project to review your own website (1 week deadline)
Personal project review & feedback
30 minute one-on-one session for Q&A and individual support
Trainers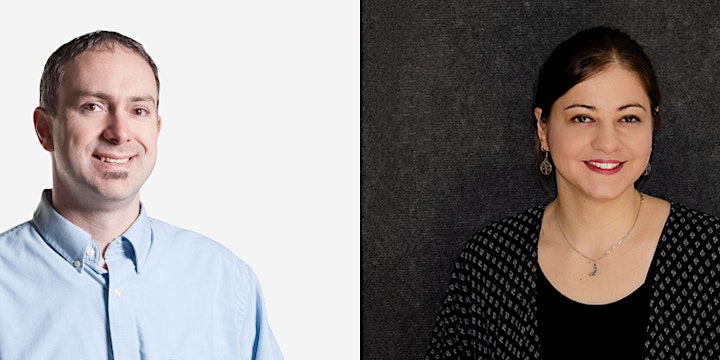 Michael Dowden is the CEO of Andromeda Galactic Solutions, and a software architect with over 25 years in the technology industry working alongside more than 100 companies to build human-centered solutions.
Martine Dowden is the award winning CTO of Andromeda Galactic Solutions, and a UX / UI Designer & Developer focusing on web interfaces that are beautiful, functional, accessible, and usable.
Together they are international keynote speakers and the authors of Approachable Accessibility, Architecting CSS, and Programming Languages ABC++. For the last decade they have been technology educators and have been recognized as Google Developer Experts, and Microsoft MVPs.