Weaving & Fiber Festival (WeFF): Fiber fun for creative people of all ages
About this Event
This year's WeFF features:
Family-friendly demos: Weave a mug rug. Make a beaded necklace. Learn the secrets of an inkle (not ankle) loom. Add colorful stripes on a floor loom.
Luscious yarns and fantastic gear from top fiber-arts vendors
Gorgeous handwovens: scarves, towels, placemats, and more in our members' boutique (perfect for gifts!)
Yarn, books, and equipment bargains galore at our best-ever Weftovers sale
Silent auction and raffle
Members' fashion show of fabulous handwoven garments
PLUS an exciting lineup of workshops for fiber enthusiasts of all levels of experience. Register for a workshop and get a free WeFF admission.
FREE PARKING. Lunch available.
Vendor booths are going fast. If you sell yarn, craft supplies, maker courses, or anything else our 500+ fiber enthusiasts, including weavers, knitters, sewists, spinners, and crocheters, might like, contact Shelly at Weffvendors@schg.org to find out how to join the fun.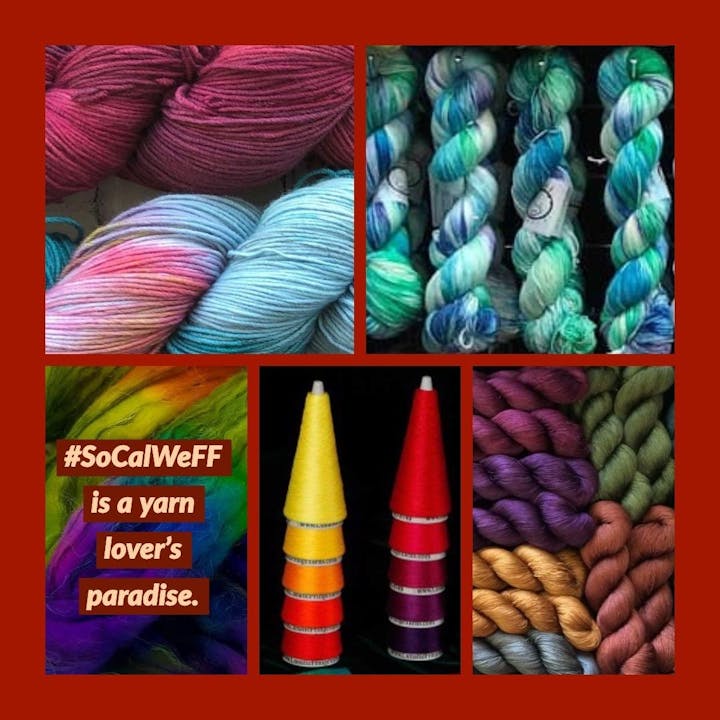 WORKSHOP LINEUP:
Workshop registrations sold separately. Materials fees payable to teachers. Register for a workshop and get WeFF admission free.