Description

Owners, it's time for the Co-op Fair!
Our co-op fairs are held at our Food House facility in Hillsborough. Owners tour the Food House, where our chefs and bakers have prepared tastings and demonstrations. Meet the crew and see what we do every day!
Outside on the patio, local and co-op producers will be sampling their goods. You'll enjoy hanging out with folks from Red Hawk Farm, Mills Family Farm, Firsthand Foods, Locals Seafood, Transplanting Traditions, Farmer Foodshare, Paradox Farm, Celebrity Dairy, and more. We've also invited our new co-op friends and partners, Carolina Textile District and Coastal Credit Union, to showcase their products and share their stories. Our representative for Riojana Winery will be sampling wine as well as sharing the story of how Fair Trade has provided for a new Health Center for the Riojana community .
Inside, you can chat with members of our board of directors as well as board candidates running in the 2019 board election. Browse informational tables, visit with the winners of the 2019 CCF grants, and learn updates about the Community Food Partnership and the impact of the Round Up! program. We'll have updates on the newly opened Raleigh store. And there will be fun giveaways!
Kids are welcome. Let us know you are coming for this exciting event by reserving tickets.
We'll be taking photos and videos at the event. By reserving a ticket and attending, you are consenting for all attendees to be filmed.
Explore an interactive map of a past fair: http://www.weaverstreetmarket.coop/interactive-map-of-the-co-op-fair/
View a photo gallery of a past fair: http://www.weaverstreetmarket.coop/co-op-fair-photo-gallery/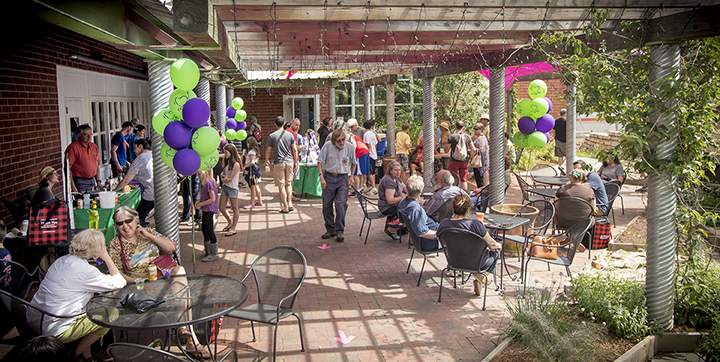 FAQs
Where do I park?
There is plenty of parking in the paved lot on Eno Mountain Rd. (about 70 feet from the corner of Dimmocks Mill Rd.) and in the gravel lot on the corner of Eno Mountain Rd. and Dimmocks Mill Rd. Handicap parking is in the lower lot off off Eno Mountain Rd.View a parking map: http://www.weaverstreetmarket.coop/pdf/Parking-Map-Coop-Fair.pdf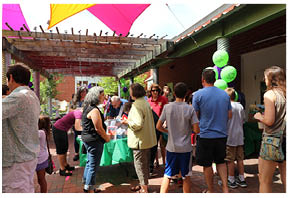 Do I have to bring my printed ticket to the event?
Your ticket is a reminder to come and helps us keep track of who attends, but no worries: if you don't bring it we have your name on the list. You can come anytime between 2 and 5 pm and stay for as long as you like.
Do I have to be a Weaver Street owner to attend?
Yes, the event is just for owners and their families.
Who do I contact with additional questions?
Please contact us at: coopfair@weaverstreetmarket.coop