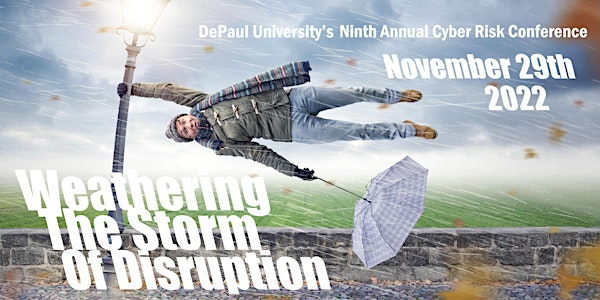 Weathering The Storm of Disruption--DePaul's Cyber Risk Conference
DePaul's Ninth Annual Cyber Risk Conference, Weathering The Storm of Disruption - Continuing Education (CLE & CPE) Credits Available
When and where
Location
DePaul University Loop Campus DePaul Center 1 E Jackson Blvd 8th floor Conference Center Room 8005 Chicago, IL 60604
Refund Policy
Contact the organizer to request a refund.
About this event
DePaul University's 2022 Cyber Risk Conference:
Weathering the Storm of Disruption
*Continuing Education (CLE & CPE) Credits Available
Featuring Distinguished Speakers:
Walter Lefmann, CISO of the Year and Director of Security, Chicago Trading Company
Michelle Ayala, Senior Director, Business Information Security Officer at JLL Technologies
Panel, Panelists, and Discussion Topics Include:
• "The Great Reshuffle"- The use of personal devices vs. required company computers, governance and ethics of monitoring a remote workforce, staff shortages, changing the nature of work.
 -Randy Armknecht, Managing Director, Protiviti
-Heath Anderson, Vice President, Information Security and IT, LogicGate
 -Teri Dye, Interim Director of Cloud Security and Automation, Nike
-Daniel A. Mayer, Chief Information Security Officer, Morningstar
 -Bryant Wallace, CEO, Wallscott Solutions
• Legal and Insurance (Jumping Through the Hoops) - New regulations, changes in cyber insurance, rates and conditions for coverage (how insurance is evolving), security assessments to show good security, coverage for business interruption.
 -Anthony Volini, DePaul University (Moderator)
-Colin Black, Privacy & Tech Transactions Attorney, Polsinelli
 -Alessandra Swanson, Partner and Co-Chair, Global Privacy & Data Security
Practice , Winston & Strawn LLP
 -Adam Bruere, Vice President and Team Leader , Aon Cyber Solutions
 -David Habich, Senior Counsel, Accenture Security
• A View from the Top: What the Board Needs to Know -
 -Michael Phillips, vSEC LLC (Moderator)
-Robert Barr, Enterprise Strategy Director, Oracle, Cybersecurity
Committee Chair, Private Directors Association
 -Jim Enstrom, Senior Vice President and Chief Audit Executive,
 Internal Audit at Cboe, Global Markets
 -Mark L. Frigo, Ph.D., CMA, CPA, DePaul University
 -Kate Kuehn, Managing Director - Cyber Trust, AON
Refreshments, Lunch, and post Conference Reception Provided
*Continuing Education (CLE & CPE) Credits Available
CLE Credits 6
CPE Credits Up to 6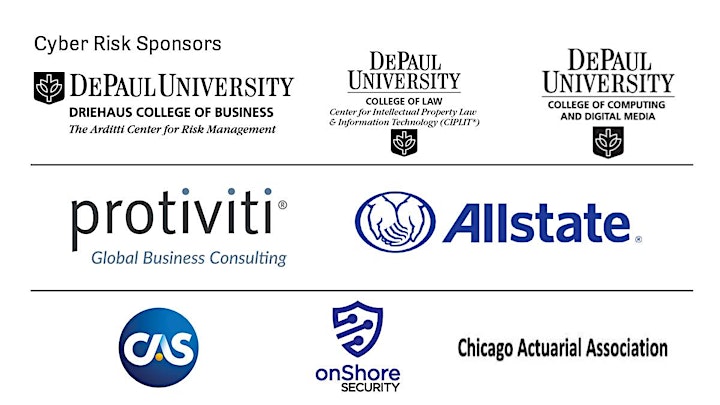 ABOUT:
In collaboration with DePaul's College of Business' Department of Finance and Real Estate, the College of Computing and Digital Media, and the College of Law, the Arditti Center for Risk Management is proud to present an annual conference on cyber risk. DePaul has been proud to offer an annual exploration of the frontiers in cyber security. This year's topic is no exception as we explore the continuing evolution of cyber risk and security.
For a full list of previous conferences, check out our cyber risk conference page on the DePaul website.