Location
Holiday Inn Express & Suites Middletown, an IHG Hotel
315 Auto Park Drive
Middletown, DE 19709
"The Lord is close to the broken hearted and saves those who are crushed in spirit." -Psalm 34:18
About this event
Are you frustrated in your marriage? Do you feel hopeless or overwhelmed or downright weary? Join us for the Weary Wives Conference, an event tailor-made for women who need refreshing of body, mind and spirit.
Hosted by Wife HER! Ministry and The Wife Advisor, the Weary Wives Conference seeks to support women in their time of crisis and to provide support, refreshing and community. The event features testimonials, strategies for overcoming, encouragement for the journey and intercessory prayer.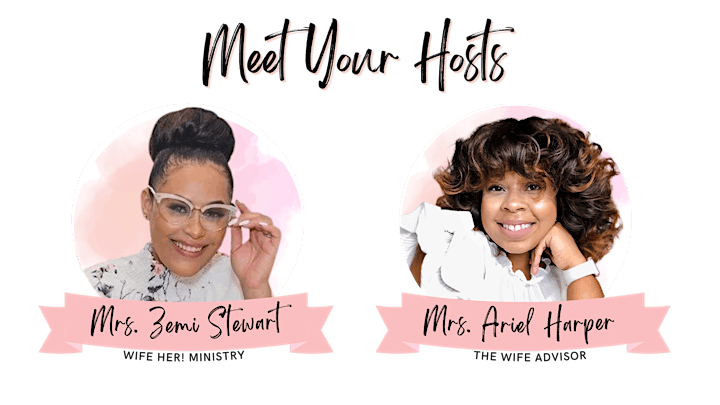 Mrs. Zemi Stewart, founder of Wife HER! Ministry, and Mrs. Ariel Harper, The Wife Advisor, have come together to plan Weary Wives. Their goal is to see women revived, restored and refreshed.
Zemi Stewart is a certified marriage coach, certified faith-based meeting planner, speaker and author. She takes joy in partnering with the Holy Spirit to curate events that inspire, heal, empower and restore. She and her husband are originally from The Bahamas and currently reside in Delaware.
Ariel Harper is a certified professional wife coach, author, and speaker who teaches and equips current and future married women on how to have effective communication on common problems in their marriages. She lives in Delaware with her husband and children. Ariel will be sharing strategies for weary wives.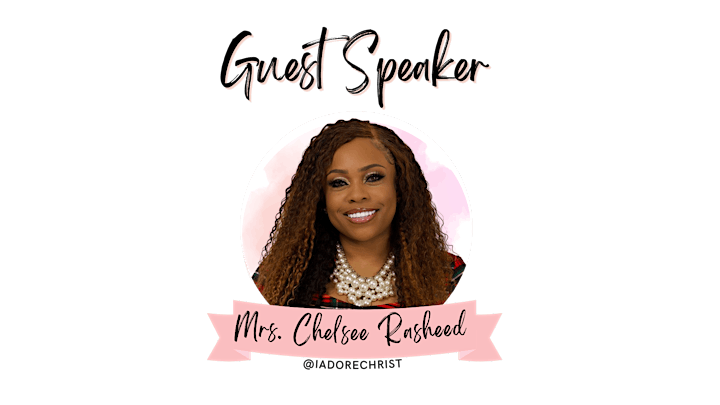 Chelsee Rasheed is a woman on fire for God gifted in the Prophetic and Evangelistic dimensions of ministry. She's a wife, mother, daughter, sister and friend. She's a woman after God's own heart. Chelsee is a business owner, who centers entrepreneurship around Kingdom Principles. Chelsee has a very dynamic singing ability that ushers one into the presence of the Lord with signs and wonders following through prophetic releases. Cheslee will be sharing an encouraging word for weary wives.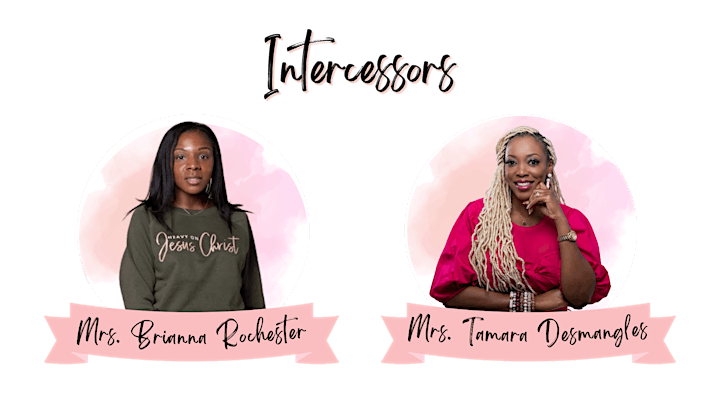 Our intercessory team consists of women who love the Lord and His people.
Brianna Rochester writes, "I'm so grateful to the Father! He's always showering His creation with good and perfect gifts. The Lord Jesus has blessed me with the gift of intercession, which has in turned blessed the body of Christ. I currently serve a prayer line and intercede for God's people daily. One of my favorite verses is James‬ ‭5:16‬, as we confess our faults one to another, and pray one for another — healing manifests!"
Tamara Desmangles is the Vice President of Wife HER! Ministry. She and her husband truly stand on the declaration "My Marriage Is My First Ministry." They desire to be an example that happy, Godly marriages do exist. One of her favorite scriptures is Philippians 4:13 - "I can do all this through him who gives me strength" - which has become a part of her and daughters' daily affirmations. She currently resides in New Providence, Bahamas with her husband and two daughters.
Attendees will receive:
Sound, biblical teaching
Encouraging words
Strategies that can be implemented immediately
Community to know that you are never alone
Support spiritually and emotionally
Light breakfast
Door prizes
We've added free childcare for the weary moms who really want to be in attendance.
"I am weary, God, but I can prevail." -Proverbs 30:1b