Description
The Wears Valley Fall Fest is NOT your typical Fall Fest! Though this festival does feature traditional fall elements such as amazing artisans, pumpkin patches, tractors and incredible southern food, its focus is to highlight the mission of Keep Sevier Beautiful - to reduce waste, prevent litter and to create beautiful spaces out of public places!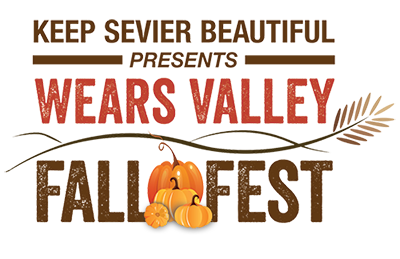 Throughout the Fest, participants can learn how to care for our environment - here in Sevier County and everywhere! From craft vendors making crafts from repurposed items to entertainers using spoons and washboards - you'll learn how to reduce, reuse and recycle to make our world a better place.
This is the largest fundraiser for the local Keep America Beautiful and Keep Tennessee Beautiful Affiliate, Keep Sevier Beautiful. Not only can you learn about reducing your footprint and protecting the beautiful mountains we call home at the Wears Valley Fall Fest, but by participating, you're supporting community based programs such as recycling drop off collection events, community gardens and plantings; education programs aimed to teach our youth to be good community stewards; and important projects that not only help our community as a whole, but our neighbors in need through programs such as Project Restore.
Want to learn more about Keep Sevier Beautiful and our work? See www.keepsevierbeautiful.org.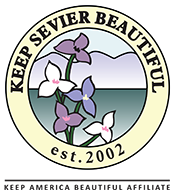 FAQs
Q: How do I get to the Fall Fest?
A: The Fall Fest is along Wears Valley Road. From Pigeon Forge, turn onto Wears Valley Road at traffic light #3. Travel along the road for seven miles. As you approach the Festival, you will be able to see all the activities on your left. To access parking, turn left onto Robeson Road.
Q: Do you pay for parking?
A: NO! All parking provided by the festival is absolutely free.
Q: Is there an admission for the Fest?
A: Yes. As you know, the Fall Festival is a major fundraiser for Keep Sevier Beautiful, a nonprofit organization. The biggest income stream has been through donations as people park their cars. Unfortunately, there are neighboring private properties which have taken advantage of the KSB Festival and opened their own parking lots (usually for a $5 charge). We estimate this to be a loss of around $5,000 or more to KSB during the Festival days. In an effort to keep the donations channeled directly to KSB, this year we have opted to have FREE parking and small admission fee/donation. The 2019 admission fee is $3 per person, children 2 and under free.
Q: May I bring my pet?
A: Yes! The Festival is pet friendly. However, we do ask that you bring something to cleanup after your pet and that all animals are on a leash.