"Wearables, PROs & Person-Generated Health Data: Community Ambulation and P...
Description
Talk abstract:
Abstract: Duchenne muscular dystrophy (DMD) is a disabling, life-threatening X-linked genetic disorder caused by deletions, duplications and point mutations in the gene for dystrophin, a protein that stabilizes muscle cell membranes. Loss of dystrophin increases muscle fragility, and males with DMD develop progressive loss of muscle fibers with replacement by fat and connective tissue, severe disabling weakness, contractures and scoliosis, loss of ambulation and self-care skills, respiratory and cardiac failure, and premature death. Recent development of novel therapeutics to replace missing dystrophin has led to increased interest in objective and person-reported measures of community mobility for use in clinical trials. This pilot study is a first step toward the development of a novel methodology for collecting community activity data from boys with DMD in the context of clinical trials and clinical research. This initial data set will be collected during low risk, age-appropriate clinical evaluations from typically developing youth (TDY) and subjects with DMD using off-the-shelf sensor technology from mBientLab (http://mBientLab.com). The resulting data set will be one of the first to compare the stride-lengths of TDY and boys with DMD. Subjects will range in age from 18 months to 13 years, a period that matches the progressive loss of muscle in boys with DMD that results in the loss of ambulation and transition to a wheelchair. This data set will provide a basis for creating a machine learning algorithm to deploy within the context of the Berkeley Telemonitoring Project as sponsored by a 2017 CITRIS Seed Funding Award. Our hypothesis: Determining a subject's average g-force over a range of stride-lengths and step cadences is a valid methodology for calculating distance travelled in the community. This methodology will provide a means for following changes in step length and step cadence, which is directly related to disease related loss of muscle, across all ages of ambulatory boys with DMD.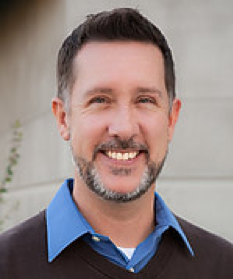 About the speaker:
Dr. Henricson is an Assistant Professor and Associate Director for Clinical Research at the UC Davis Neuromuscular Research Center in the Department of Physical Medicine and Rehabilitation. He is a founding member of the Cooperative International Neuromuscular Research Group (CINRG) and served until 2006 as the group's Director of Operations at the Children's National Medical Center in Washington, DC. He is Co-Chair of the 20-center UC Davis / CINRG Duchenne Muscular Dystrophy (DMD) Natural History Study (DNHS), which has followed 440 DMD patients and their families for up to 10 years. His research has focused on epidemiological description of the impact of glucocorticoid therapy on DMD disease progression, development and validation of clinical trial outcome measures, and identification of sources of genotypic and phenotypic variation in DMD outcomes. He has collaborated in the development of "bench-to-bedside" models of DMD-focused translational research, and he has served as a co-PI or co-investigator on multiple investigator-initiated and industry clinical trials.
Study Team:
Erik Henricson, PhD, MPH (PI, UC Davis)
Craig McDonald, MD (Co-PI, UC Davis)
Corey Owens, MS (Project Coordinator / Programmer, UC Davis)
Alina Nicorici, BS (Kinesiologist, UC Davis)
Daniel Aranki, PhD (Co-Investigator, CITRIS)
Gregorij Kurillo, PhD (Co-Investigator, CITRIS)
Ruzena Bajcsy, PhD (Co-Investigator, CITRIS)
-----------------
Free and open to the public. Register online by Monday for a free lunch at UC Berkeley. The CITRIS Research Exchange Seminar Series is a weekly dialogue highlighting leading voices on societal-scale research issues. Each one-hour seminar starts at 12pm Pacific time and is hosted live at Sutardja Dai Hall on the UC Berkeley campus.

Live broadcast at https://www.youtube.com/user/citrisuc/live.
Ask questions live on Twitter: #CITRISRE. All talks may be viewed on
our YouTube channel: https://www.youtube.com/user/citrisuc/playlists