Actions and Detail Panel
Wearable Works - August 2016 - Sponsored by JP Morgan Chase
Tue, August 30, 2016, 6:00 PM – 8:30 PM CDT
Description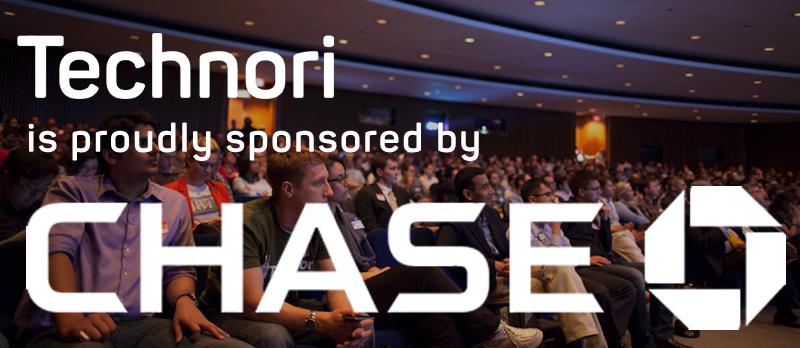 ---


TECHNORI IS CHICAGO'S MONTHLY TECH SHOWCASE.
As the 3rd largest monthly startup event in the United States, Technori is a showcase of the Midwest's most innovative startups, debuting their latest technologies.
Each month, 500 impassioned entrepreneurs, developers, designers, investors, and tech enthusiasts gather to watch five companies present for exactly five minutes each, with an interactive Q&A session that involves the entire Technori audience.
The results have been amazing. 55+ showcases and 25,000+ attendees. 265 companies have presented. They now employ over 1,000 people and have raised over $236 million in funding. Many have gone onto Y Combinator, Techstars, and AngelPad. Several have exited and more will in the coming years.
---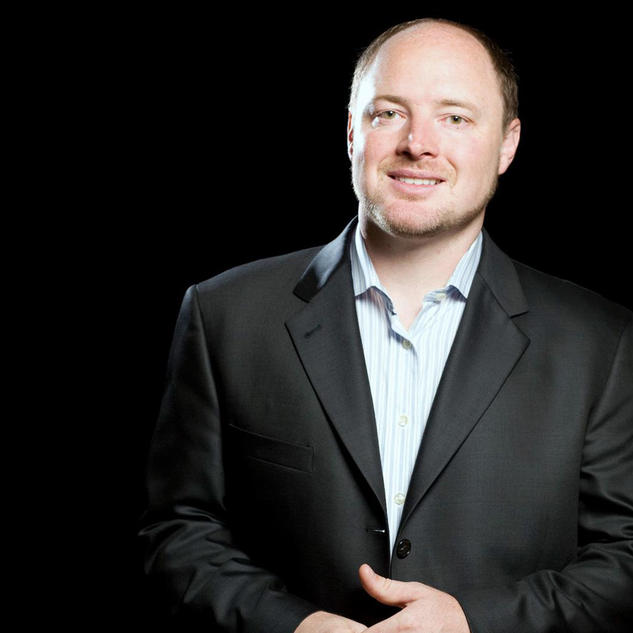 Keynote Speaker: TechNexus CEO, Terry Howerton
TechNexus Venture Collaborative bridges the gap between the global entrepreneurial ecosystem and leading corporations, catalyzing meaningful engagement between the two. Blending elements of venture incubation, capital, and corporate innovation, TechNexus invests in venture growth in collaboration with closely aligned corporate partners. Over 400 ventures have grown with TechNexus to date, and it operates a global network through which it sources, filters, and engages venture activity.
Chicago-based tech incubator, TechNexus, is launching year two of the EMERGE accelerator in partnership with the Department of Homeland Security (DHS) and Center for Innovative Technology (CIT). Focused on industrial wearables technology, the EMERGE Accelerator is a unique collaboration with DHS to catalyze and commercially develop emerging technologies for enhanced productivity and safety for First Responders, with broad application in the public safety, utilities, construction and mining industries. This program brings together entrepreneurs, industry partners, technologists, investors, and public sector influencers working in concert to actively advance breakthrough solutions.
---
Wearable tech is about much more than fitbits and smartwatches...
The future of connected technology is about creating a safer, more efficient way of living - whether that means listening to your favorite songs, tracking steps & reps, or even keeping track of loved ones. Wearable tech is about much more than smart clothing and bluetooth... It's about data, IoT and how we seamlessly integrate our behavior and physical activity with our daily products and services.

Join us at the Chase Auditorium on Tuesday, August 30th and learn how wearable technology is shaping the future of exercise, healthcare, fashion, childcare and beyond.


Event Schedule:
6:00pm - Networking Begins
6:50pm - Doors to auditorium open
7:00pm - Show starts exactly on time
8:20pm - Show ends
8:30pm - Afterparty at Rosebud Theater District
* Afterparty at Rosebud Theatre District
For any attendees hungry after Pitch, Rosebud has set up $5 all-you-can-eat pizza special and drink specials!
70 W Madison St
Chicago, IL 60602-4252
(312) 332-9500
---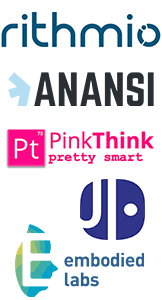 Technori's August Showcase is a CAN'T miss!
It feels like for years we've been hearing about wearable technology, but why? What exactly makes a wearable work? And, how do we integrate it with our daily activities!? Come to this month's Technori Showcase and learn from companies such as, Rithmio, Anansi Labs, JioBit, PinkThink and healthcare focused VR company Embodied Labs.

---
Technori is Supported by.......
Our amazing female founders are members of...

Presentation Coaching For Technori Teams by...

Technori is Backed by....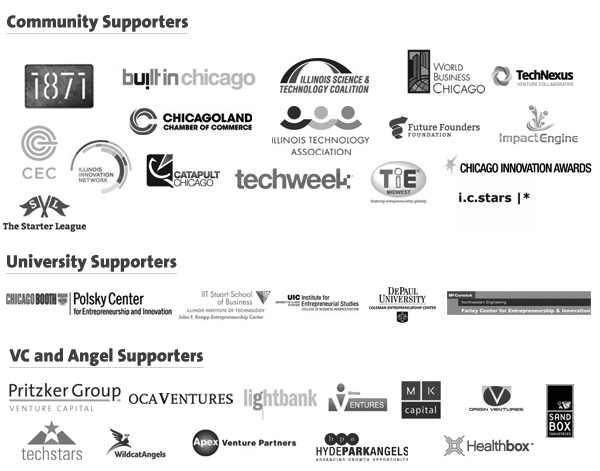 ---
Help Getting to the Event:
Need Parking? Check out SpotHero!
Free Ride to Technori for new Uber Clients
Uber is a mobile app that allows you to request a Private Driver at the touch of a button. To sign up, download the app (available on iPhone & Android), or head to uber.com/go/.
To request, simply set your pickup location in the mobile app, or through the mobile site m.uber.com (in any browser). Request about 5-10 minutes before needing a ride and you'll receive a text when your car has arrived.
If you're new to Uber, use the promo code TPITCH13 to receive a free BLACK car ride offer (up to $20 off - valid to/from Technori Pitch only). If you have any questions, feel free to check it out on uber.com/chicago or tweet @Uber_CHI