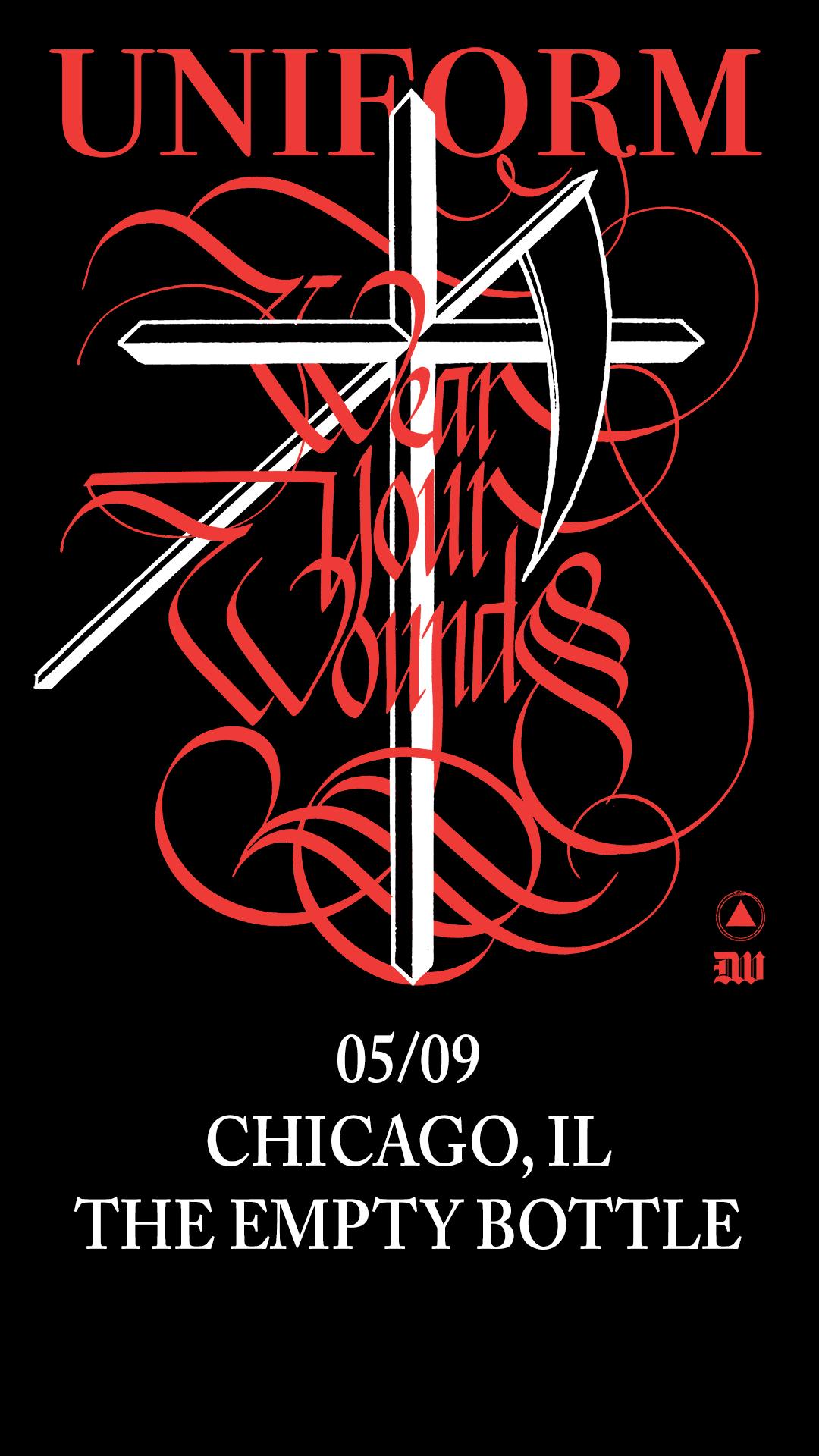 About this Event
$15 // 21+
----------
Originally founded as a solo project of Converge founder Jacob Bannon. The live band has grown to include Mike McKenzie (Stomach Earth, The Red Chord, Unraveller), Adam McGrath (Cave In, Nomad Stones, 27, Zozobra), Sean Martin (Twitching Tongues, Hatebreed), and Chris Maggio (Sleigh Bells, Trap Them, Coliseum).
NYC duo UNIFORM returns after a collaborative set here last November with THE BODY. UNIFORM formed in New York City in late 2013 when old friends Ben Greenberg (HUBBLE, THE MEN, PYGYMY SHREWS) and Michael Berdan (YORK FACTORY COMPLAINT, DRUNKDRIVER, BELIEVER/LAW) realized they lived on the same street. The music that Greenberg and Berdan conjure up under the UNIFORM moniker is immediate, aggressive, and even primal in form, but it plumbs untold depths. Wanting as intimate an experience as possible, they decided to keep the project a two-man show, eschewing a live rhythm section for programmed drums and low-end synths, augmented with Greenberg's guitar and Berdan's vocals.
We haven't seen UNMANNED SHIP since 2016 and we're pumped as ever to have them back tonight. Raw, noisy and, at times, dangerous, UNMANNED SHIP use thick, repetitive bass lines and screaming guitars to bob heads and shake floors. Expect their wall of amps and stoner heavy sounds to shatter your ears and leave you gasping for air.
Performers
Date and Time
Location
Refund Policy