Description
In February, we organized our first Weaponized Social event in New York City to explore social interactions and conflict resolution in online spaces. Weaponized Social is an ongoing exploration to rethink the social scripts (i.e., learned patterns of interaction) that shape digital communities.
Join us to grow the global scope of these conversations by participating in Weaponized Social in Nairobi, Kenya on Saturday, May 2. We invite sociologists, data scientists, peace builders, software developers, activists, and anyone passionate about supporting a healthier online ecosystem to join us at the iHub in May.
This event is designed to support collaboration and workshops between participants. We will strive to envision the future of online social scripts and examine things we can do today to de-escalate conflict and create safer spaces in the digital realm. Have questions or want to get involved? Register above and/or contact us: weaponizedsocial@aspirationtech.org

Where?
AkiraChix, located in iHub
Ground Floor, Bishop Magua Centre
George Padmore Lane, Ngong Road
Opposite Uchumi Ngong Hyper
Nairobi, Kenya
When?
Saturday, May 2 from 9:00am - 4:00pm
This event will continue to build on the conversations started in WeapSoc NYC in February. We inivte you to learn more about 'social scrips' and their potential for harm (and change) in our blog.
Many thanks to AkiraChix for providing space to host Weaponized Social Nairobi!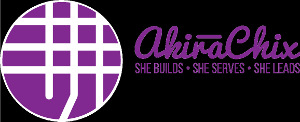 Tweet with hashtag: #WeapSoc