WealthyLife: Gamifying Education Technology

Monday, May 12, 2014 from 11:30 AM to 1:00 PM (EDT)
Event Details
11.30           Opening Remarks
Angel Rich, Founder, The Wealth Factory
11.40           Panel 1 – The Value of Education Technology
Moderator: Sina Ouerghi, Art Manager, The Wealth Factory
                          Ashish Jaiman, ‎Director Tech and Civic Enablement at Microsoft, Startup Lead
Megan Rees, Senior Editor Digital Products, Pearson Education
Sam Medile, University of Maryland Dingman Center Angel Investor
Lee Gardner, Associate, Fish and Richardson
12.15           Panel 2 – The Life of an Education Technologist
Kirk Taylor, Founder, Serious Games Interactive
Sage Salvo, Founder, Words Liive
                          Stacie Whisonant, Founder, GoPYT
12.30           Demo                                                          
Marlon Banda, Head of Technology, The Wealth Factory
Imani Person, Game Concepts Manager, The Wealth Factory
12.35           Q & A
12.55           Closing Remarks                                          
                          Harry Wingo, CEO, DC Chamber of Commerce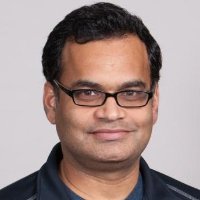 Ashish Jaiman, ‎Director, Startup Strategy; Tech and Civic Enablement
Microsoft
Ashish Jaiman is Director of Startup Strategy as well as Tech and Civic Enablement with Microsoft. Ashish has more than 16 years of experience designing, developing and selling software. In his role Ashish enables startups, activates them on business, technology, go to market strategy and accelerates the adoption of new (mostly prerelease) technologies and tools.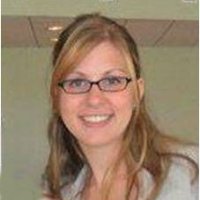 Megan Rees, Senior Editor Digital Products
Pearson Education
Megan is a Senior Digital Editor at Pearson, where she drives technology strategy for the Higher Education Business Publishing division. Over the years she has built many types of educational technology products, from LMS to eBooks to simulations and games. Her passion is using technology to lower barriers to education. She holds a BA from Tufts University and an MBA from Boston College.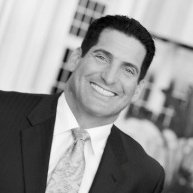 Sam Medile, Angel Investor
University of Maryland Dingman Center Angels
Sam Medile is a lead member of the University of Maryland Dingman Center Angels. With over 30 years of business experience, he founded a valet parking company that has grown to $180 million per year in sales and 6,500 employees in 40 cities. Sam is an active angel investor in Brain Sentry, Nexercise, uKnow, eco-armour and WealthyLife.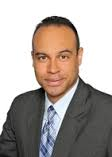 Lee Gardner, Associate
Fish and Richardson
Lee Gardner is an Associate at Fish and Richardson in the Washington, DC, office. Lee assists in the management of patent portfolios for a variety of large and small technology clients. His services include patent drafting and prosecution, portfolio strategy and development, opinions on patent validity and infringement, and freedom to operate analyses.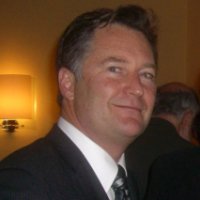 Kirk Taylor, Founder
Serious Games Interactive
Kirk Taylor founded Serious Games Interactive two years ago to develop learning games, simulations and virtual worlds. With a long background in web, media, education and technology, Kirk aims to set new standards for the North American game industry.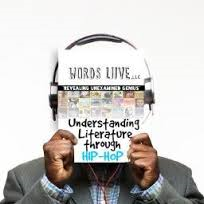 Sage Salvo, Founder
Words Liive
Sage Salvo is the creator of Words Liive: The Poetry of Hip-Hop Lecture Series, a literary arts fusion program in D.C. that was recently featured at South by Southwest and the Tedx Mid Atlantic Conference. Words Liive has now been adopted by a select number of Washington D.C. area high schools as an ancillary creative writing program. As a Ph.D. Economics candidate, Salvo is also a Professor at Howard University.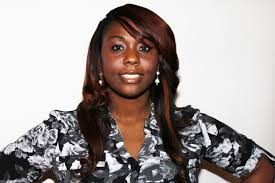 Stacie Whisonant, Founder
GoPYT
Stacie Whisonant is the founder of Go Pay Your Tuition, a crowd funding platform to help communities combat student loan debt and fund education one dollar at a time. GoPYT is featured at a few DMV high schools and matches student fund raising with sponsored donations. Stacie is also an Account Buyer at Stone Street Capital.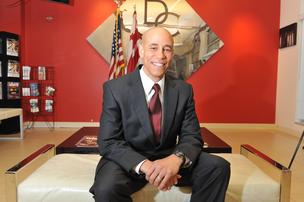 Harry Wingo, CEO
DC Chamber of Commerce
Harry Wingo is a D.C. native. His first home was in Southeast, near the Shrimp Boat, though he spent most of his formative years in Annapolis. He attended the Naval Academy, spent six years with the Navy SEALs, three as a special counsel with the Federal Communications Commission, two as a counsel to the U.S. Senate's Commerce Committee and five as a counsel and program manager with Google Inc. Harry now leads a team of professionals in the Nation's Capital to provide Washington businesses with passionate advocacy, valuable networking opportunities, and enlightening educational programs. With a passion for internet law, cybersecurity, entrepreneurship and military veterans, Harry is excited to join us in his first month as our new CEO of the DC Chamber of Commerce.
When & Where

The Studio Theatre
1501 14th St NW
Stage 4
Washington, DC 20005


Monday, May 12, 2014 from 11:30 AM to 1:00 PM (EDT)
Add to my calendar
Organizer
WealthyLife teaches students financial literacy and workforce development through edtech games
WealthyLife: Gamifying Education Technology