Looks like this event has already ended.
Check out upcoming events by this organizer, or organize your very own event.
Wealthy Thought Leader 1-Day 'Traveling' Coaching Salons: Fall 2014

Thursday, June 12, 2014 from 10:00 AM to 5:30 PM (PDT)
Event Details
The Wealthy Thought Leader 'Travelling' Coaching Salon is coming to Portland, where our theme will be Busines as Unusual: What's Working, What's Not, and What's Next.
Do you consider yourself an original? How about an original thinker with a business idea that's special in some way? Do you sometimes feel as if you're walking the path less taken, wishing for a signal you're on the right path, from someone whose gone before?

You may be doing fairly well, and have your sights set on better! Or, you've been online and in business a while, and eager for a fresh perspective or a flash of insight. One thing's certain, you've grown out of the same tired information and inspiration-only gatherings that leave you with that inner uncertainty - how is this going to apply to ME, and move my specific vision and dreams ahead?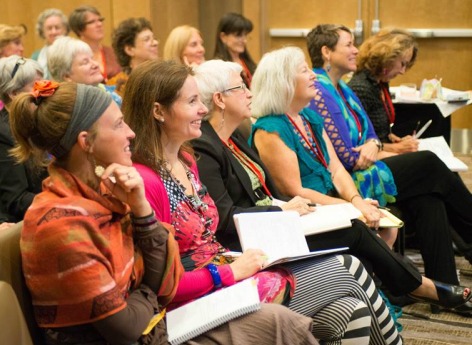 Business as Unusual is a high-energy 1-Day workshop dedicated to daring businesses and their owners. The kind of businesses that would boldly dare to go somewhere challenging, because that's who you are and how you're wired. You care. You care about building something meaningful and not a cookie cutter. Something you can be proud to say you created, and leave behind as your legacy.

This will be an informal gathering of up to 60 forward-thinking small business owners who want to build their businesses to be as unique as they are, do it profitably leveraging technology, and do it in a way that supports a beautiful life, lifestyle and planet. Together for a day, we're going to go full out in three main ways:

We will teach

- with live case studies to show you what's working right now, undeniable, with flesh and blood examples

We will coach

- you get to have your actual questions answered with specificity, and...

We will put ourselves 'out there' and role model

- Wealthy Thought Leader is built on a highly unusual business premise -

we care that we make money but we care more about HOW we make money

- and we'll be sharing how that works in our agenda. 
So should you mark your calendar and grab a seat for yourself?
Put it this way - we hope you'll check out our detailed agenda below and discover for yourself that this is something different. And while brand new businesses are more than welcome to dive in with us, especially if you're ready to take bold action, our content is most definitely tailored towards businesses who've achieved some traction, are serving paying clients with some reliability, and want to build smarter.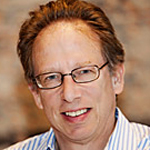 "I don't know people are all really grokking the value of what you're hearing here with what Andrea's teaching.
It's really difficult to find places that will tell you the truth about what's really happening behind the scenes of launches, income streams, including what's working AND what's not working." 
 David Goldsmith, Principal, theGoldsmithGroup.com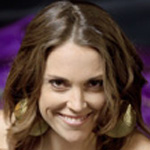 "I have so many ideas about what to do in my business now and that's not in a sense of overwhelm, but excitement and enthusiasm.
And, I can always tell a lot about a teacher by the kind of people that work with them and what they do with their lives. I'm so impressed with the integrity, the innovation and just the kindness of the people in this community."
Sara Avant Stover, thewayofthehappywoman.com
Your Business as Unusual facilitators will be:
Andrea J. Lee, Founder and Head Coach of Wealthy Thought Leader (WTL) a business coaching & training company devoted to the manifestation of ground-breaking entrepreneurial ideas. Andrea is an in-demand international speaker and mentor for 'business as unusual' and has a track record over 10+ years of taking people to 6, 7 and even 8 figures (though the numbers really aren't the only or main thing to focus on.)
Kaya Singer, Founder of Awakening Business, has created community and mentoring for visionary entrepreneurs for 30 years. In her ageless wisdom, Kaya stands as a champion for thousands of passionate women who want to fully step into their mission and grow their business from that place. 
It's through Kaya's leadership, collaborative spirit, sweat equity and love for the Portland community that makes it possible to host Andrea and this event in this way. We appreciate Kaya for helping to blaze a trail for this new workshop model - you can also look forward to her playing emcee for the day.

Our agenda will include - times are approximate:
930 AM | Doors Open for Registration
1000-1230 PM |  What's Working
- the Business as Unusual 'Living' Business Model +
- the 3 'Seasons' in the Business as Unusual Lifecycle (which one is you right now?) +
- behind the scenes with real-life Income Streams and Case Studies +
- Hands On Exercises & Coaching (so you leave with real work done & questions answered!)
1230-130 PM | Lunch - Recommendations for nearby venues will be available

130 - 330 PM | What's Not Working
- the most common Thought Leader 'software bugs' +
- money sinks - income streams that just don't work anymore
- entrepreneurial boundaries, saying Yes and No +
- Scientific Method for when there is no map or the field of play is changing +
- behind the scenes with real-life Case Studies +
- Hands On Exercises and Coaching
330-400 PM | Break

400-530 PM | What's Next
- upcoming trends in income streams and busines models
- selling conversations that feel good to everyone
- and once again, Hands-On Exercises and Coaching Q&A (to empower you into action when you leave for the day...)
Questions will be taken until time runs out!  As this is a group setting, we will be as specific as possible with your request, while ensuring the coaching is as universal as possible for the group's benefit. As well, an open invitation (including one full scholarship) to join Wealthy Thought Leader for a year of coaching support will also be shared for the first time in Portland. 
Popular topics for open coaching with Andrea include: how to build a team while still growing, stepping into being a CEO, getting out of a creative rut, diversifying income streams, building a sales team, how to work LESS, how to increase profit, change brands for your business, and even activating the philanthropist inside you and living your best life, period.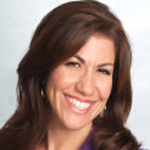 "Through just one idea Andrea helped me with, I added over $100,000 to my business within 6 weeks!
Andrea is the thought leader's thought leader – the person to follow when it comes to income through innovation."
Lisa Sasevich, Queen of Sales Conversion theinvisibleclose.com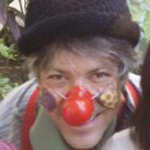 "I literally can't wait until I can attend another workshop. Andrea Lee has a style of teaching that is all her own, and so effective. Andrea combines wisdom, heart, humor and solid know-how to provide her audience with a memorable and incredibly valuable experience."
Dr. Bob Uslander, Doctors On Purpose
Just one final word...
This will be Andrea and Wealthy Thought Leader's first time in Portland. We know - it is about time. As you can imagine, we are all very excited and are counting the days! We hope you'll join us and get clearer about the power of your business ideas to change the world, and how to pursue business as unusual. The conditions are riper now than ever -- all we need is you. 
To reserve your seat now, select one of the green buttons on this page.
---
Additional Logistics & Details: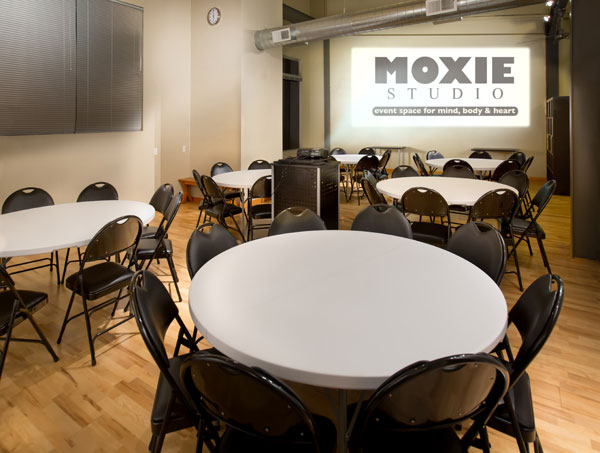 1. Our venue has been confirmed at Moxie Studio Portland.
The exact address is 5010 NE 9th Ave, Portland, OR 97232. 
We will be walking distance to many easy eateries, lots of on-street parking, and 5 minutes from I-5. 
Please note: This is a relaxed environment accessible via a well-lit stairwell, and home to many local business, health and artistic activities. 
2. Registration will start at 930 AM and we will begin promptly at 1000 AM. Feel free to pack a lunch, or, there will be local eating spots nearby. This is an informal gathering. Dress is Casual or Business Casual.

3. We will be recording the proceedings as well as photographing for social media. We will provide a media release form for your signature at registration. 

4. We will not be providing a video-stream of this workshop.

5. For a limited time, all tickets purchased on or before April 24, 2014 will receive an additional gift of one livestream ticket to attend 'Your Midas Touch: Advanced Business Moves' from home via your computer. Dates May 1-3, with an extended viewing window. Retail value $97.
6. For questions, please email support@wealthythoughtleader.com or call 1-888-988-PINK (7465)
And finally, regarding tickets: our venue can seat a non-negotiable maximum of 60 theatre style, and tickets will sell at the early bird rate until May 8 or until they run out. Any remaining tickets will be available at the General Admission rate. 
A very special thanks to Kaya Singer of www.AwakeningBusiness.com whose collaboration makes it possible for us to come to Portland in this manner!
Thanks for your interest in the Business As Unusual 'Travelling' Coaching Salon in Portland, Oregon - May 2014. 
------

Note: Wealthy Thought Leader Portland, and its partnership with Awakening Business in this 1-day workshop format, represents the first of a series of opportunities for local area hosts who wish to partner with us to host an event. All cities with the ability to convene a minimum of 45 forward-thinking small busines owners are welcome to express their interest. More information will be available soon, however for now, you can send an email to andrea@andreajlee.com with 'Local Workshop Partner' in the subject line and a little about your interest. We are excited! More soon.
 
Attendee List
Sort by:

Date

|

First Name

|

Last Name
When & Where

See Event description.




Thursday, June 12, 2014 from 10:00 AM to 5:30 PM (PDT)
Add to my calendar