Event Information
Refund Policy
Contact the organizer to request a refund.
Eventbrite's fee is nonrefundable.
For business owners who are ready to understand their business finances and create easy systems that work!
About this Event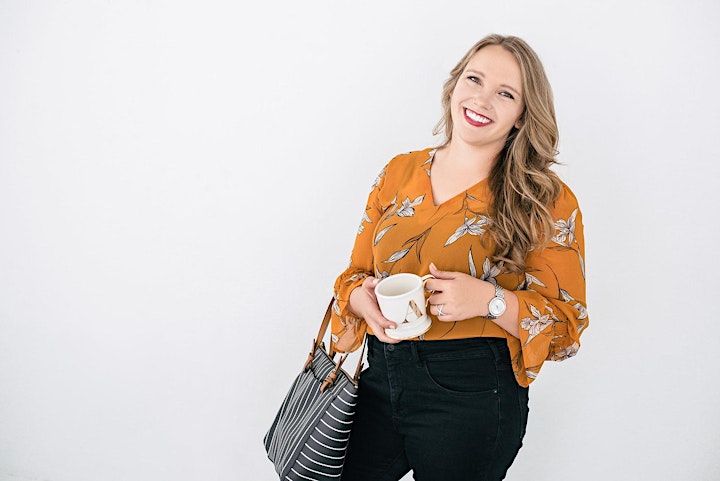 Hi, I'm Abby Vick.
In the past 6 years, I have birthed 2 babies and 2 successful businesses that support more than 30 contracted employees, hundreds of youth, and happy clients across the country. I work exclusively with business owners and entrepreneurs who are looking to make an impact in the world, using their talents, and building sustainable wealth.
I've helped multi-million dollar companies and new startups get focused on making more money so they can create a bigger impact!
Let me help you! We need more purpose-driven entrepreneurs to live out their passion and create their legacy.
Are you going to be one of the elite business owners that chooses to build long-term wealth for their family and community?
Do you hate looking at your business finances?
Do you avoid opening Quickbooks or your bank accounts?
Do you even know how much you "should" be paying yourself?
Most business owners pay themselves too little (afraid to take money out) or too much (draining all cash).
Both situations don't sound great
If you're anything like my clients:
You love the business you started
you're grateful that your business is making money
but you don't have processes or systems for how you make money decisions
You'd like to be sure your business is financially healthy and set up for long-term success.
It's time to create financial freedom like you've always dreamed, building wealth through your business with tangible steps, and proven processes.
It's time to go from hoping you're making the right choices, to being one of the elite business owners that actually become wealthy. We need more wealthy business owners who care to make an impact on the world.
It's closer than you think; it's a combination mindset and strategy. Planning for the future, while taking daily action on your goals.
What do you get?
An 8-week transformational mindset and strategic training
Recorded modules to re-watch or catch-up
Facebook Group to engage instructor, guest speakers, and other attendees.
An opportunity for VIP one-on-one coaching
Resource Library (All my custom templates!)
Guest Teachers- Tax strategy, business scaling, sales, etc.
https://www.paradigmmm.com/mastermind
Location
Refund Policy
Contact the organizer to request a refund.
Eventbrite's fee is nonrefundable.