Wealth Through Homeownership Free Event "Donations Welcome"
About this Event
Join the Greater Kansas City Association Of Real Estate Brokers (GKCAREB) and their Sponsors for our 2019 Kansas City Realtist Week Event.
Get answers to your questions and connect with Community Resources:
-Tired of renting and need guidance?
-Wondering how to qualify to Buy a Home?
-Wondering what type of Credit Scores you need to buy a Home?
-Wondering how much you need to save to buy a Home?
-Wondering what Down Payment Assistance Programs may help you?
-Learn about Fair Housing and how it affects you?
-Find out about the upcoming Spring KC Urban Home Tour on April 27th-28th.
-Meet & Network with Local NAREB Members and other Real Estate Professionals & Sponsors.
-Sit in on Panelist Discussion including various topics from Credit Repair, Special Programs, Mortgage Lenders, Local Politicians, and more.
* Free Lunch included - (Must have your EventBrite Ticket upon arrival)
* Enter Drawings for a chance to win Free Prizes
*ASK US HOW TO BE A SPONSOR OR OBTAIN A BOOTH AT THE EVENT
*The National Association of Real Estate Brokers, Inc. (NAREB) was founded in Tampa, Florida, in 1947 as an equal opportunity and civil rights advocacy organization for African American real estate professionals, consumers, and communities in America. The Local Greater Kansas City Association of Real Estate Brokers is an affiliate Chapter of NAREB consisting of various Real Estate Industry Professionals in the Metro KC area working in support of NAREBs Leadership direction and missions. The Greater KC Chapter is organized and operated under the Internal Revenue Code 501(c)(3). Our national goal is to bring together the nation's minority professionals in the real estate industry to promote the meaningful exchange of ideas about our business and how best to serve our clientele. We strive to create an environment where creativity flourishes in both the workplace and the marketplace.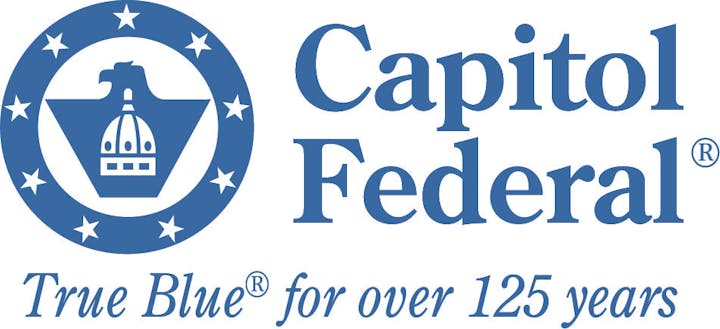 THE GREATER KANSAS CITY ASSOCIATION OF REAL ESTATE BROKERS WOULD LIKE TO THANK CAPITOL FEDERAL FOR THEIR GOLD SPONSORSHIP IN SUPPORT OF THIS YEARS EVENT