Description
Featuring Wayne Baxter of OCM Advanced Planning, LLC
Get your wealth planning questions answered, from retirement planning to to how your investments will affect your taxes. There will be lots of time for questions.
Topics to be covered include:
Cross-border wealth planning
Retirement planning
Inheritance planning
Canadian Investments U.S. Residents Avoid
Where to park your Canadian dollars
and more
Looking for a similar event in San Francisco? We are hosting the same session in San Francisco on June 7. Find out more about that session here.
---
FAQs
What awesome people are presenting this event, and why?
The Digital Moose Lounge is a non-profit, longstanding community of Canadians in the San Francisco Bay Area. Our mission is to be the first point of contact for Canadians in this area, and we host a number of social and informational events throughout the year for the benefit of the Canadian population locally. Learn more about the DML here. All profits from this session will go toward future DML activities.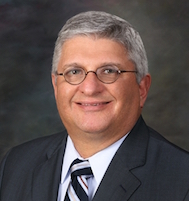 Our featured speaker is Wayne Baxter, a Canadian financial expert now based in Southern California with OCM Advanced Planning, LLC. Wayne is a four-time winner of the prestigious "Wealth Management Advisor of the Year" award from the Investment Planning Counsel and for 10 years could be heard across the Southern Ontario and Western New York air waves on his popular show, "Right On The Money", which he hosted Sunday mornings on Toronto's AM740.
What's the schedule for the event?
6:00 pm - Registration and networking
6:30 pm - Wealth Planning Information Session
7:30 pm - Open Q&A
What if I have questions you didn't mention above?
Great! Email us your specific questions before the talk and we'll make sure they get to Wayne before the session so he can address them in his presentation.