Description
OCM Advanced Planning's Cross-Border Wealth Management Series
Hosted by Wayne Baxter of OCM Advanced Planning, LLC
Special Guest: Manya Deva Natan, Esq. - SSS Legal and Consultancy Services, APC
Topics to be covered:
The Top Five Wealth Management Mistakes Made by Canadians Living in California
Estate Planning for Canadians Living in the California
How to Plan and Leave a Legacy On Both Sides of the Border
Your immigration status can cost you in taxes – learn how to avoid common pitfalls and mistakes
How do you plan effectively when you own assets in more than one country?
How do you make sure your estate plan works under different legal regimes?
How do you plan if your spouse is not a U.S. Citizen? Can you leave money to your spouse without it being subject to the federal estate tax?
What if you become incapacitated while living in California, while all of your friends and family are in Canada?
Who's responsible for your minor children if you get sick or die? What if your children live here, but your Guardians live in Canada? How do you plan for the necessary relocation?
How do you name Trustees and Agents when you don't have any family or close friends living in the United States?
Featuring:
Wayne Baxter – Partner, OCM Advanced Planning, LLC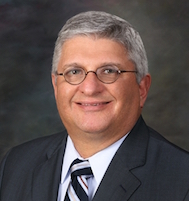 Wayne Baxter joined OCM Advanced Planning, LLC as a partner in 2012, and works with families residing in the U.S. and Canadian residents with U.S. investment assets. He advises wealthy families on growing, protecting and ultimately distributing their wealth in an effective and efficient manner according to their personal goals. Wayne is a four-time winner of the prestigious "Wealth Management Advisor of the Year" award from the Investment Planning Counsel and for 10 years could be heard across the Southern Ontario and Western New York air waves on his popular show, "Right On The Money", which he hosted Sunday mornings on Toronto's AM740.
Manya Deva Natan, Esq. - SSS Legal and Consultancy Services, APC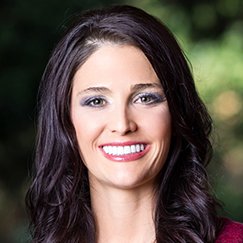 Manya counsels individuals, couples and families on how to best organize, allocate, and distribute their estates to maximize their benefits while minimizing their tax liability. Specializing in estate planning, with a focus on international estates, Manya creates and implements sophisticated plans for high net worth individuals who own assets around the world. Manya also offers straight-forward probate avoidance work for families in need of a revocable trust and supporting legal documents.

In addition to being a California bar certified attorney in private practice, she is a published author in the area of mental, emotional, and physical wellness, has appeared multiple times on Good Morning America, and is regularly contacted by media outlets for commentary on health-related topics.
Looking for a similar event in San Francisco? The same session will take place in San Francisco on March 21. Find out more about that session here.
---
FAQs
What's the schedule for the event?
6:30 pm - Registration and networking
7:00 pm - Guided Information Session
8:00 pm - Open Q&A
What if I have questions you didn't mention above?
Great! Email us your specific questions before the talk and we'll make sure they get to Wayne and Manya before the session so they can address them in the presentation.