Education and empowerment for attendees to uncover ways within their individual means to begin their journey to building wealth.
About this event
Building Wealth is the process of generating and maintaining long-term income through multiple sources. This includes your savings and any assets that generate income, such as your investments.
Due to social and economic injustices, BIPOC have been at a disadvantage when it comes to building wealth. And the abundance outlined in the definition of building wealth has caused many in our community to count themselves out, while others aren't aware that they are even in the race.
With this event, we'll bring in industry experts, all specializing in various fields, to provide clear education on traditional and non-traditional ways to go about building wealth, establishing generational wealth, and financial empowerment, through earned, passive and portfolio income.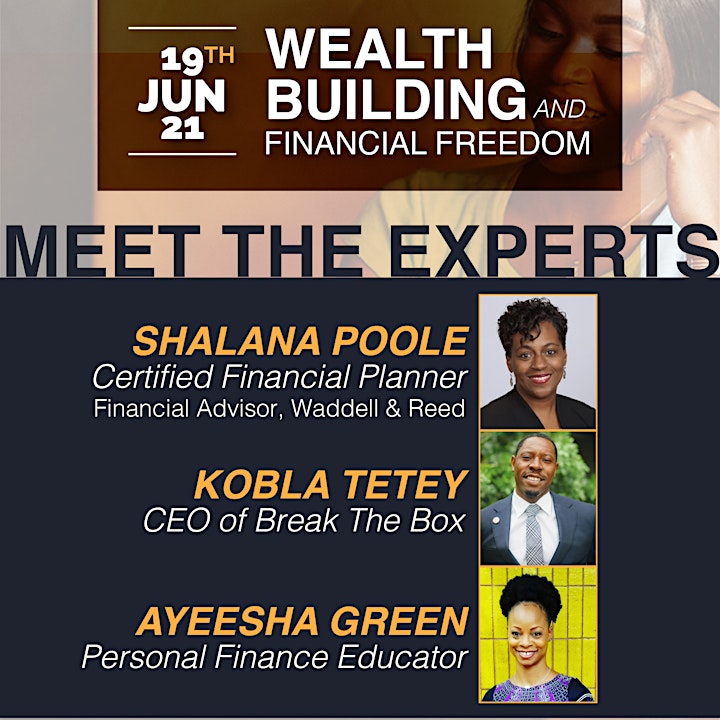 Presented by:
SoulCiti > www.soulciti.com
Powered by:
African American Youth Harvest Foundation > www.AAYHF.org
Homes With Hall Realty > www.homeswithhallrealty.com
D. Foster Marketing > www.DFosterMarketing.com
Organizer of Wealth Building and Financial Empowerment
THE GUIDE TO AUSTIN'S AFRICAN AMERICAN POPULATION.
soulciti is the ultimate media outlet to reach savvy, and success-oriented African Americans in Central Texas. With our email database of 14,735 registered users and an average of 38,000 visitors per month and 775,000 monthly hits, we offer our audience the ability to experience the true utility of soulciti via the web.