| | |
| --- | --- |
| | |
Event Details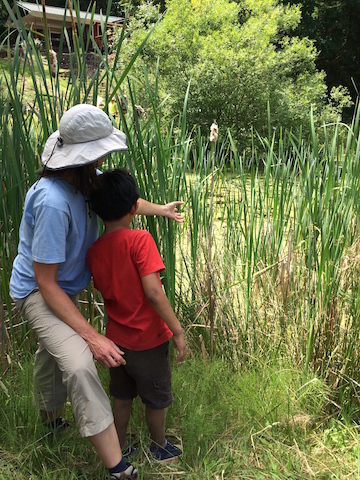 WEA will be hosting an event in the Newberg area this summer! 
Is your child interested in everything that crawls, swims, slithers, and flies plus the places they call home? Join local naturalists Theresa Crain and Neyssa Hays at Ewing Young Park (1201 S. Blaine St, Newberg) and Bob & Crystal Rilee Park (10500 Parrett Mt. Road, Newberg) as they lead children ages 6 and up in engaging nature activities and play that will leave them with knowledge of the amazing plants and animals that make our watershed unique.  The week will be split between the two sites: MWF will be at Ewing Young Park and TTh will be held at Rilee Park.
Ewing Young Park is a beautiful park near downtown Newberg with Chehalem Creek flowing through. It includes about a mile of nature trail, plus a room for us to let the kids just run. We've chosen this site because of its beauty and because Chehalem Creek is a wonderful place to splash when the weather gets hot. Rilee Park is gorgeous! It boasts over 300 acres of forest, with over eight miles of hiking and equestrian trails at the top of Parrett Mountain, but the streams there are seasonal and unikely to be running in late July. Currently, group use of Rilee Park is limited, so we feel very fortunate to have been invited to host one of our day camps there. We are very excited to share both of these wonderful places with our fellow Adventurers. We will be posting pictures of each park on our Facebook page soon.

Younger children (ages 5 and under) are welcome to attend if accompanied by an adult. The Watershed Education Adventures (WEA) program is a unique opportunity to connect kids with nature in our Yamhill River Watershed and we want to encourage all ages to come out to play with us. Your child will learn through a structured and engaging outdoors experience. 
To get to know us better, visit us on Facebook: 
https://www.facebook.com/WatershedEducationAdventuresWEA 
Brought to you by Greater Yamhill Watershed Council and Chehalem Park & Recreation District.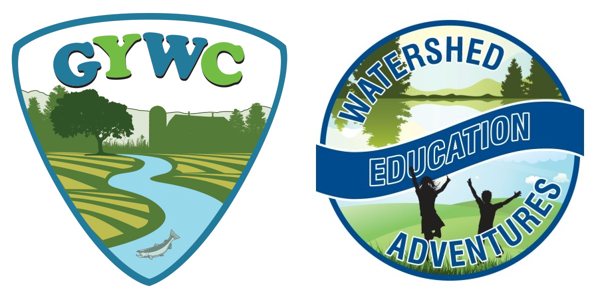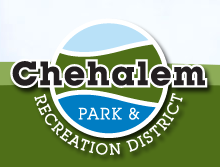 Important note: if we do not have at least six full-week registrants by July 11th, we will have to cancel camp. This will allow parents time to make other arrangements. In the event that we have to cancel, we will contact registrants to let them know.
Registration will continue until one week prior to registration or until camp is full, whichever comes first.
FAQs
Where can I contact WEA with any questions?
Please email questions to wea@gywc.org.
Additionally, if your child has special needs (ie allergies, food sensitivities, etc), please let us know so we may prepare. We will NOT provide lunch, but some of our activities may involve treats such as cake, candy, nuts, etc.
I just heard about this and your online ticket sales are closed. Can I still bring my child?
Maybe. Please check with us for availability. "At the door" registration is cash or check only. For morning of information, please call Neyssa at 503-283-9660 (but keep in mind that cell phone reception can be spotty at our venues). We try to check and respond to emails before we head out, but cannot be held responsible for late inquiries.
Are there scholarships available?
A limited number of scholarships are available, so don't delay. For more information, contact wea@gywc.org or 503-474-1047. Applications can be found at http://www.gywc.org/wea
What should my child bring?
Lunch and water. Please pack a "cold lunch" with energy to burn in mind. 
This is an outdoor event and weather in the Pacific Northwest can be unpredictable. Please make sure your child is prepared. We encourage layering clothing and wearing articles and shoes that can get very muddy and that will protect them from stickery, prickly plants. We may be playing in the water while hiking, so if it's warm enough, hiking sandals of some kind would be appropriate. If you don't mind their sneakers getting soaked, that's fine, too. Depending on weather, rain gear or sunscreen would be a good idea. And a weather-appropriate head covering is always a good idea. 
If your child has extreme allergies to things like insect stings, please send appropriate medications, written directions, and let us know.
Please put your child's name on everything and contact us as soon as possible if something gets left behind. It is likely to be cold in the morning and warm in the afternoon, so layers are likely to be peeled. 
What shouldn't my child bring?
Please do not send your child with any toys (electronic or not), gaming devices, music devices, etc. We want all of our guests to have a fun, "unplugged" day of connecting with nature. If necessary, children will be able to call or text you at the end of the day, but toys or devices being used during the program will be confiscated until the end. We will give time for taking pictures, but again, we don't want picture taking to take over the whole day.
Money: there is NOTHING to buy at our program, so there is no need for your child to have money with them.
WEA, GYWC, CPRD, or their affiliates, staff, or volunteers will not be held responsible for lost or stolen items.
When & Where

Ewing Young Park & Rilee Park
Chehalem Parks and Recreation District
Yamhill County
Newberg, OR


Organizer
Welcome!
You have linked to our past adventures page. Scroll down to view our past events.
Specializing in creating intimate relationships with nature for people of all ages, Outdoor Education Adventures (OEA) encourages curiosity and creativity as well as getting dirty and having fun. 
History
Outdoor Education Adventures was formerly Watershed Education Adventures (WEA), which was started in 2012 by Theresa Crain to meet the environmental education needs in Yamhill County. In 2015, Neyssa Hays joined WEA and the team decided to become part of the Greater Yamhill Watershed Council (GYWC). Later that year, the team was honored by Yamhill Soil and Water Conservation District with the Frieda L Miller Conservation Educator Award. Early in 2017, Theresa and Neyssa set off on their own with Outdoor Education Adventures. (To view current offerings, click here: http://outdooreducationadventures.eventbrite.com )