WEA and Stephen S. Fuller, Ph.D. - "The Washington Region's Economy"

Wednesday, November 15, 2017 from 7:30 AM to 9:00 AM (EST)
Event Details

The Washington Region's Economy: Its Outlook for 2018
This presentation will examine current and near-term performance trends for the U.S. and Washington metropolitan area economies with an emphasis on forces that could interrupt the business cycle as well as those conditions that are unique to the local economy that help to explain its lagging performance relative to its peers.  Jobs, consumer spending, housing, inflation and interest rates, federal spending and budgetary policy, GDP, and GRP (gross regional product) will be tracked and projected over the coming five years.  The region's struggle to diversify its economy away from its federal dependency also will be examined. 
Complimentary breakfast is included

Learn more about the Washington Executives Association here
---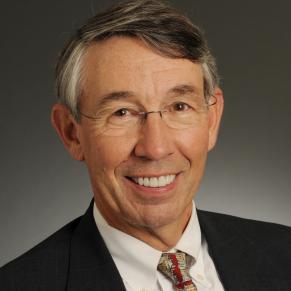 Stephen S. Fuller, Ph.D.
Dwight Schar Faculty Chair and University Professor
Director, The Stephen S. Fuller Institute for Research on the Washington Region's Economic Future
The Schar School of Policy and Government
George Mason University, Arlington, Virginia
Professor Fuller joined the faculty at George Mason University in 1994 as Professor of Public Policy and Regional Development. He served as Director of the Ph.D. Program in Public Policy from July 1998 to June 2000 and from July 2001 to July 2002. In September 2001, the GMU Board of Visitors appointed him University Professor and in July 2002 he was named to the Dwight Schar Faculty Chair and Director of the Center for Regional Analysis for which he served in this capacity until May 2015. In October 2016, he was appointed Director of the Stephen S. Fuller Institute for Research on the Washington Region's Economic Future in the new Dwight Schar School of Policy and Government.
Prior to joining the George Mason University faculty, he served on the faculty at George Washington University for twenty-five years, including nine as Chairman of the Department of Urban Planning and Real Estate Development and one as Director of Doctoral Programs for the School of Business and Public Management.
Dr. Fuller received a B.A. in Economics from Rutgers University (1962) and his Doctorate in Regional Planning and Economic Development (1969) from Cornell University. He has authored more than 800 articles, papers, and reports in the field of urban and regional economic development including monthly reports on the Washington metropolitan area (2/91 to 2/11 and 1/17 to present) and Fairfax County economies (6/97 to 6/09).
Professor Fuller's recent research has focusing on the structure of the Washington metropolitan area economy, how this changed during the Great Recession and how it will change going forward as its federal-spending dependency diminishes. He has also undertaken research on the changing workforce requirements of the Washington area's emerging economy and the housing requirement of this future workforce. His current research involves the impact of Washington region's economic diversification following the reductions in local federal spending since 2010.
In 2014, Professor Fuller was appointed to serve on the Joint Advisory Board of Economists by Governor McAuliffe. He served on the Governor's Advisory Board of Economists under Governors Kaine, Warner, Allen and Wilder. In 2003, he was a member of the Governor Warner's Tax Reform Working Group. He also is a member of the DC CFO Business Advisory Group of the District of Columbia. His international assignments include Kazakhstan, Georgia, Hungary and China as well as on-going projects in Portugal. He served on the Board of Directors of Tompkins Builders Inc., a DC-based company, from 2004 to 2012, and currently serves on the Boards of the Global Environment and Technology Foundation, Year Up National Capital Region, and Northfield Mount Hermon School in Gill, Massachusetts. In May of 2015, Dr. Fuller was elected as Chair of the Board of Trustees of the Northfield Mount Hermon School. 

When & Where

The Tower Club Tysons Corner
8000 Towers Crescent Drive
#1700
Vienna, VA 22182


Wednesday, November 15, 2017 from 7:30 AM to 9:00 AM (EST)
Add to my calendar
Organizer
Founded in 2007, the Washington Executives Association (WEA) was established to facilitate business growth among metropolitan executives through networking, cross marketing, and ongoing professional development.
The organization is comprised of top level executives and owners of small to medium-sized businesses, representative of a wide cross section of industries.
WEA regularly hosts high-profile speakers for professional development and to attract other business leaders during weekly networking sessions. Members benefit from the collective expertise and resources of the group, through offered referrals, industry experience, and business advice. Each session yields vital information and provides invaluable peer support. The meetings are engaging and enjoyable. Members and invited guests have a great time getting to know each other's strengths, capabilities, and objectives.