WE Workshop - Building Your Leadership Style Using StrengthsFinder®
Description

This session is designed to provide experiential learnings about CliftonStrengths®/StrengthsFinder® and its professional application, as it relates to leadership style. Participants will deepen their personal understanding of Strengths by engaging in a shared educational experience, conversations with fellow participants, and activities oriented around defining unique characteristics of talent, in order to increase self-awareness and self-empowerment.
Whether you have experience with StrengthsFinder® or not, this workshop is for you. You will need to submit your top 5 Themes in order to register for the workshop.
If you have already taken the StrengthsFinder® assessment, you can simply do the following:
Click "Sign In" in the upper right hand corner
Log in using your previously created Username & Password (the one from when you first took the StrengthsFinder® assessment)
Scroll down and you will see your top 5 Themes listed.
Complete WE Forum registration filling in "Theme 1, Theme 2, etc." accordingly
If you have not taken the StrengthsFinder® assessment yet, please click here to do so. You will need to pay $19.99 for access to the test. Please give yourself 30-35 minutes uninterrupted online, to take the assessment. You will receive your top 5 Theme results immediately following the completion of the assessment, and you can then register for the WE Forum workshop filling in "Theme 1, Theme 2, etc."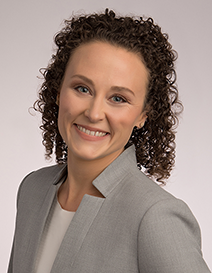 Facilitated by: Bethany von Steinbergs, Founder of Flourish Consulting

Bio: Bethany von Steinbergs is the founder of Flourish Consulting LLC, a boutique consulting firm dedicated to engaging and developing talent within organizations. Bethany is a captivating and passionate communicator, a gifted facilitator, and a champion of Strengths development. Throughout her 17-year professional career, which spans education, cross-cultural service, student affairs, faith based organizations, and consulting nationally and internationally, Bethany has witnessed, first hand, the transformational impact of an asset-based approach to developing people and teams. Bethany builds relational connections by asking informed questions, mindfully listening, and intentional speaking into identity.
Bethany holds an undergraduate degree in Education from Bethel University and a Master of Arts degree in Missional Leadership from Northwest University. She lives on 16 acres in Zumbrota, Minnesota with her husband, Jed, and their three sons - Hosea, Cyrus, & Micah.
Bethany's Strengths are Activator, Communication, Woo, Responsibility, & Achiever