Event Information
Refund Policy
Contact the organizer to request a refund.
Eventbrite's fee is nonrefundable.
origins of the Black Radical tradition
About this Event
Two Saturdays, December 12 & 19th, 2020
12-3pm Eastern (US+Canada). Online via Zoom.
Joshua M. Myers, PhD
"We will be Black not because we are not white, but because of our history and the achievements of our struggle." – Cedric J. Robinson
Though Cedric J. Robinson was a trained political theorist, his understanding of revolution went beyond the logics of "the political." Drawing upon his experiences in Black communities, an eclectic range of academic influences, and an organizing background, Robinson developed what he called "the Black Radical tradition." It was a tradition that possessed its own sense of the origins of the problems of the modern world, and how they might be addressed. It is that tradition which was responsible for the forms of resistance that emerged among the enslaved and their descendants.
As a problem for thought, the Black Radical tradition existed in relation to a multiplicity of Western theories of reality and change: political economy, charismatic authority, anarchism, Marxism, as well as the aesthetic.
This two-part seminar will explore the foundations of Black Marxism, utilizing the wider scope of Robinson's intellectual work, as well as focus on his background in West Oakland's Black world, his student activism at the University of California, his international travels and experiences, and his work as a media activist. Yet the focus will remain the nature of the Black Radical tradition—not merely one or a collection of individual actors— and how it constitutes one way that human beings have struggled against modern oppressions.
In the first week, we will discuss Robinson's biography and his early works in political theory, focusing on how these early impulses led to later works and intellectual concerns. In the following week, we will discuss the contexts leading to the development of Black Marxism, before exploring the conceptual intervention that this text made and its lasting impact.
Readings (PDFs will be provided prior to the session):
Week One:
Week Two:
Cedric J. Robinson – "Coming to Terms: The Third World and the Dialectic of Imperialism" (PDF)
Cedric J. Robinson – "An Inventory of Contemporary Black Politics" (PDF)
Cedric J. Robinson – "Introduction" and "The Nature of the Black Radical Tradition," in Black Marxism (PDF)
Facilitator: Joshua M. Myers is an Associate Professor of Africana Studies in the Department of Afro-American Studies at Howard University. He is the author of We Are Worth Fighting For: A History of the Howard University Student Protest of 1989 (NYU Press, 2019) and the editor of A Gathering Together: Literary Journal. His intellectual biography of Cedric J. Robinson is forthcoming from Polity Press in late 2021.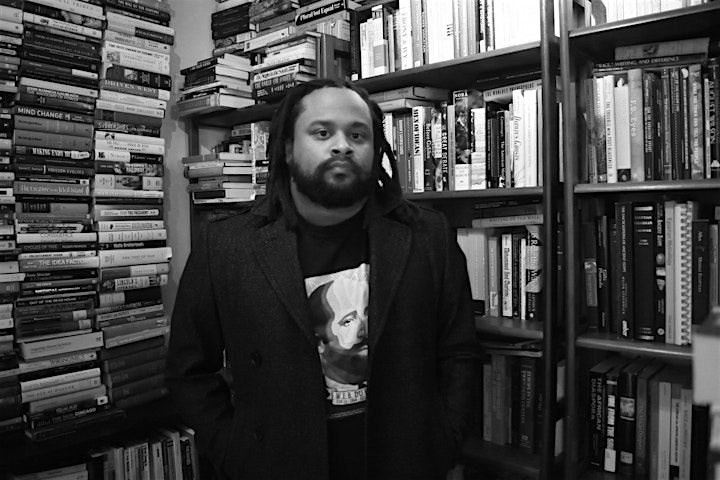 Date and Time
Location
Refund Policy
Contact the organizer to request a refund.
Eventbrite's fee is nonrefundable.