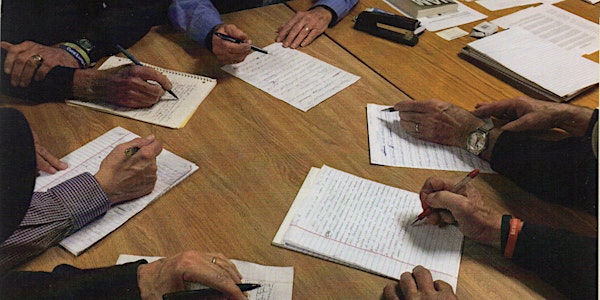 We Were There: Stories of the Russell Library Veterans' Writing Group
Please join this online event to hear remarkable local Korean and Vietnam war veterans speak about their forthcoming book, We Were There.
About this event
"We Were There," a Middletown, CT, veterans' writing workshop sponsored by the Friends of the Russell Library, has met weekly since 2012. The group has included veterans from World War II through Operation Iraqi Freedom. During the meetings, veterans are invited to share their stories of service, in and out of combat. The group is at work on a book, We Were There: Essays and Poems by American Veterans, which will be published by En Route Books and Media. Middletown author Elisabeth Petry serves as director for the workshop, with the assistance of Christy Billings, program coordinator for information services and adult learning at the Russell Library.
Please join this online event, hosted by the Middlesex County Historical Society, to hear from several of these remarkable local veterans in their own words. They will speak of their experiences during the Korean and Vietnam wars and read selections of their writing from the group's forthcoming book. A question and answer discussion will follow.
This online event is open to all, with a pay what you can, suggested $10 donation. All proceeds benefit the Middlesex County Historical Society, a nonprofit organization dedicated to preserving and sharing the history of Middletown and Middlesex County, Connecticut.
Online tickets are required. To get an online ticket, please enter any donation amount ($10 suggested).
Questions? Please contact the Middlesex County Historical Society at mchs@wesleyan.edu, or (860) 346-0746.