WE WERE KINGS: Burma's Lost Royals - Exclusive Screening in aid of The Angu...
Description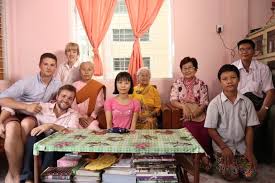 WE WERE KINGS (2017) is an hour-long documentary film from Grammar Productions, and winner of the inaugural Whicker's World Foundation documentary award.
A rediscovery of Burma's 'lost' royal family - deposed and exiled by Britain in the late 19th Century - the living descendants of King Thibaw now emerge from the shadows in a country experiencing seismic change.
"We Were Kings is a must-see film for anyone who wants to understand Burma today. Britain and Burma have an amazing shared history, and this film tells it with a subtlety and humour that will take you by surprise." Levison Wood - award-winning writer and explorer
You can watch a trailer of this exceptional film here.
The Angus McDonald Trust, a charity working with children and adults living with TB and HIV in the slum areas of Yangon in Burma, is delighted to have obtained the rights to show this brilliant piece of film-making at a Spring Fundraiser in the Royal Institution's spectacular Faraday Theatre in the heart of Mayfair in London. The film's producer Alex Bescoby and director Max Jones will be in attendance, we have a cash bar before and after the screening, and there will be a fantastic raffle.