Description
Filling quickly, SPACE LIMITED; FREE, yet registration required!

Bienvenido a los empresarios de Beaverton!
Como parte de la semana de Bienvenida de la Ciudad de Beaverton, Adelante Mujeres, Unite Oregon, The Marketplace Coalition, y BESThq invitan a TODOS los emprendedores en Beaverton a una mini-exposición y una fiesta después de este evento!
3pm-4pm Taller de preparación de impuestos para todos los empresarios. ¿Cuál es la forma más eficiente de declarar impuestos? Obtenga más información sobre cómo prepararse para la temporada de impuestos. Vengan a recibir respuestas de profesionales sobre preguntas o inquietudes que tengan.
4pm Conéctese con organizaciones estatales y locales sin fines de lucro, agencias y recursos que pueden ayudarlos a comenzar su negocio. ¡Descubra e infórmese sobre todo lo que usted necesita saber para comenzar un negocio en Beaverton!
5:45pm-8:00pm Todos están invitados a quedarse para la fiesta. Disfruté de comida local, baile con música, ¡y conozca a otros emprendedores!
7pm-8pm Taller de ciudanía para todos los empresarios. Infórmese sobre cómo convertirse en un ciudadano. ¡Improvisaremos para abrir la discusión sobre la ciudadanía en un ambiente abierto y seguro!
Este evento GRATUITO da la bienvenida a las personas de TODA raza, etnicidad, religión, cultura, orientación sexual & genero. ¡Nosotros apreciamos y celebramos la rica diversidad de nuestra comunidad de Beaverton!
Contáctenos: (503) 626-1700; Maria@BESThq.net
Para información para ser un patrocinador contacten: james@servingourneighbors.org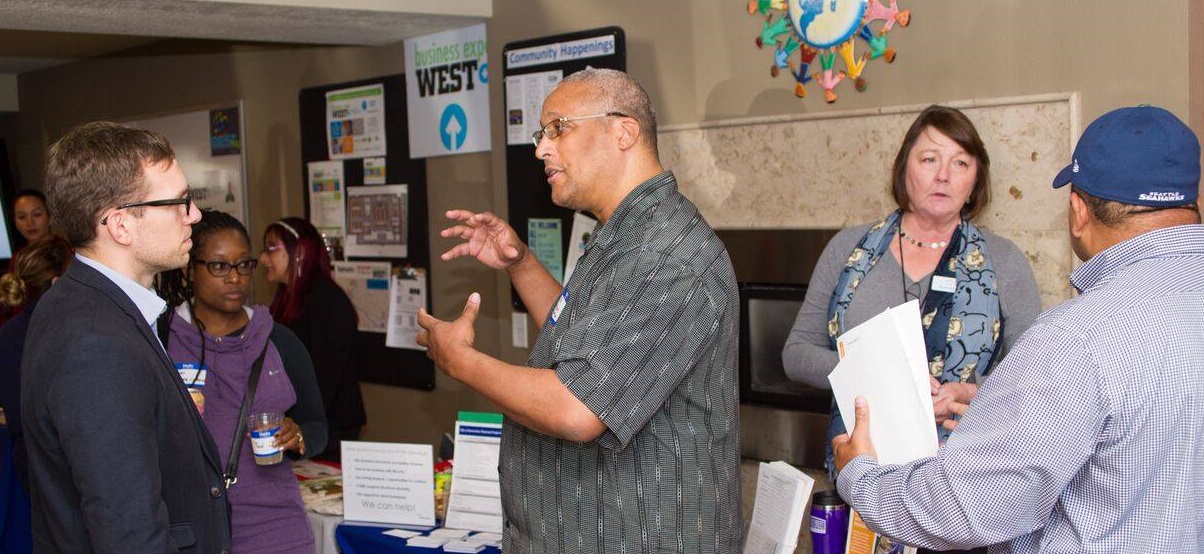 WeWelcome Beaverton Entrepreneurs!
As part of the City of Beaverton's Welcoming Week, Adelante Mujeres, Unite Oregon, The Marketplace Coalition, and BESThq welcome ALL entrepreneurs in Beaverton for a mini expo and fiesta to follow!
3pm-4pm Tax Preparation Workshop for ALL Entrepreneurs: What is the most efficient way to file taxes? Learn more about how to prepare for tax season. Come get any questions or concerns answered by professionals.
4pm Network with state & local non-profits, agencies and resources that can help you get your business started. Find out everything you need to know about starting a business in Beaverton!
5:45pm -8:00pm All are welcome to stay for the fiesta. We'll enjoy local food, dance to music and get to know each other in a relaxing environment!
7pm-8pm Citizenship Workshop for ALL Entrepreneurs: Get informed about becoming a citizen. Impromptu to open discussion about citizenship in an open and safe environment!
This FREE event seeks to welcome ALL races, ethnicities, religions, cultures, sexual orientations, & genders. We welcome and celebrate the rich diversity of our Beaverton Community!
Contacts Us: (503)626-1700; Maria@BESThq.net
Become a sponsor! For more information email: james@servingourneighbors.org