Description
WeWelcome Beaverton Entrepreneurs!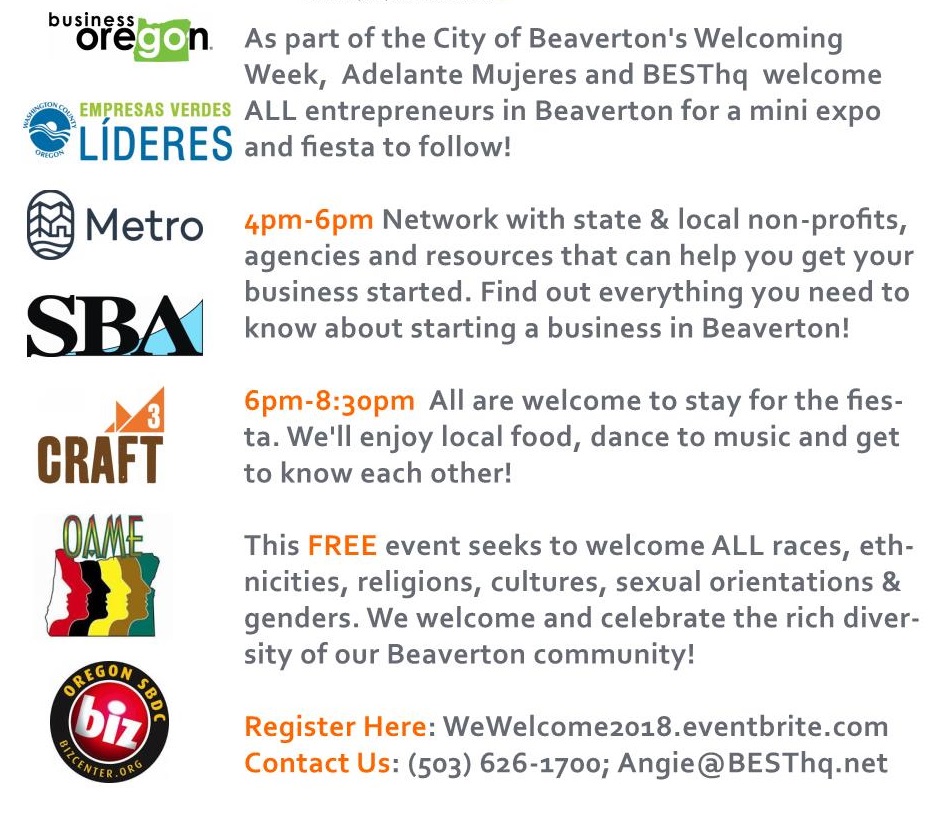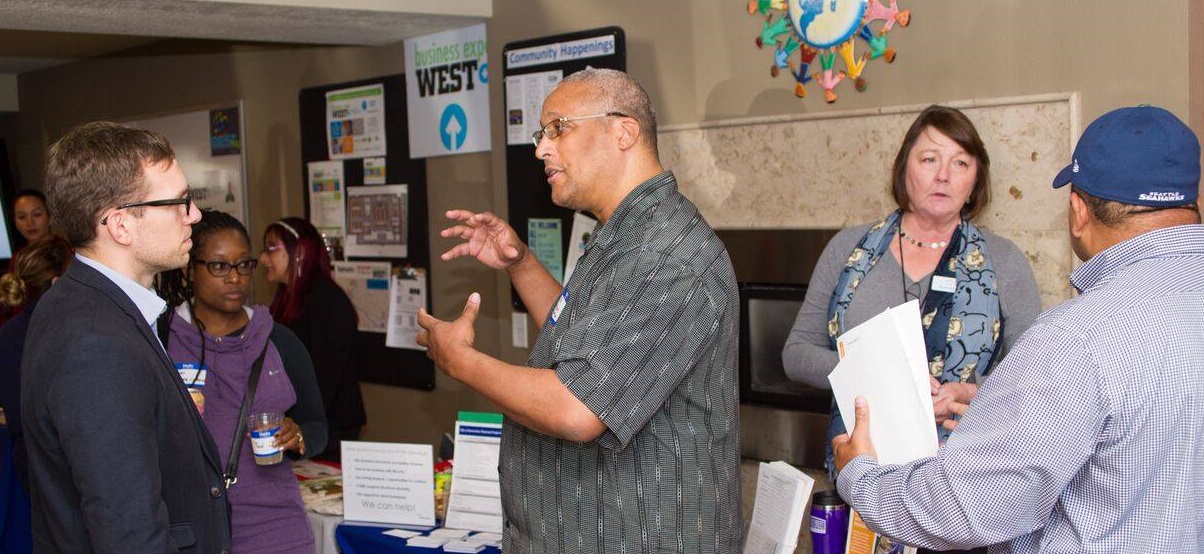 Bienvenido a los empresarios de Beaverton!
¡Como parte de la Semana de Bienvenida de la Ciudad de Beaverton, Adelante Mujeres y BESThq se han asocian para dar la bienvenida a TODOS los empresarios en Beaverton el jueves 20 de septiembre para una exposición y fiesta!
De 4PM-6PM, los empresarios tendrán la oportunidad de hablar con agencias estatales y locales, sin fines de lucro, agencias y recursos que puedan ayudarlos a iniciar su negocio. ¡Encuentra toda la información necesaria para abrir un negocio en Beaverton! El condado de Washington, la ciudad de Beaverton, Business Oregon, OAME, Metro, SBA, Craft3, and Small Business Development Center (SBDC) of PCC Willow Creek serán algunos de los invitados.
De 6PM-8:30PM, todos son bienvenidos a la fiesta. ¡Vamos a disfrutar de la comida local, música y socializar con otros emprendedores!
Este evento busca dar la bienvenida a TODAS las razas, etnias, religiones, culturas, orientaciones sexuales y géneros. ¡Damos la bienvenida y celebramos la rica diversidad de nuestra comunidad de Beaverton!