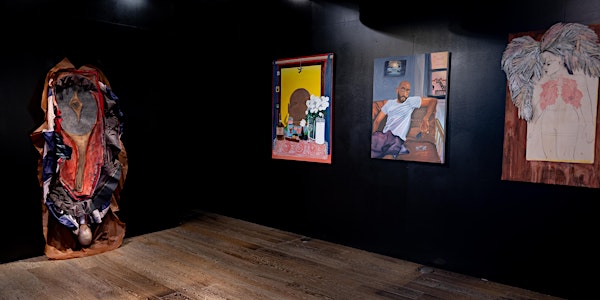 WE STILL AROUND: HERE Talk "healing and care"
WE STILL AROUND HERE artist talk w/ Cyle Warner, Julie Severino, and Monica Hernandez moderated by curator Andréa Delph
When and where
Location
23 Fulton St 23 Fulton Street New York, NY 10038
About this event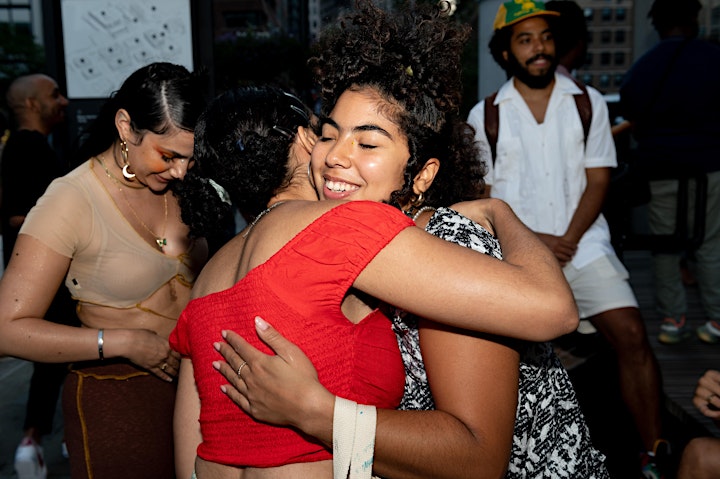 The Gallery Walk presents "healing and care," our fifth in a series of talks at 23 Fulton Street.
The exhibition curator, Andréa Delph is joined by artists Mónica Hernández, Julie Severino, and Cyle Warner will discuss healing and care. 2020 offered an opportunity for rest, a new approach to care and an expansion of what it means to heal.
"healing and care" is part of the Magic HOUR's weekly series of Thursday programs, which follow the theme of the exhibitions, and include fireside chats, sonic-based experiences, plant-based workshops, and walking tours.
September 30 is the grand finale of the Magic HOUR Gallery Walk. Other Magic HOUR programs on September 30:
LIGHT work curator talk with Emily Ramos, Hawaii Mike Salman, and Kamau Akabueze | 7-9pm | 192 Front Street (Black Gotham Experience)
The Sanctuary featuring Isa Reyes | 8-9pm | 204 Front Street
Between The Lines photo exhibition featuring the work of Uli Beutter Cohen and performances by Joél Leon and Qween Jean | 7-9pm | McNally Jackson 4 Fulton Street
Bradley Theodore Studios presents a diverse selection of original works | 7-9pm | 22 Fulton Street (Live Rocket Studios)
About WE STILL AROUND: HERE
curators: Andréa Delph & Danny Baez
Presenting "WE STILL AROUND: HERE" an exhibition highlighting eight artists who were based in New York City for the duration and peak of the Covid-19 pandemic. The works included are an examination of everyday life in a suddenly halted city that usually, as the epicenter of the world, never sleeps. With many fleeing the city and those who remained being confined to their homes – an eerie silence only broken by the sound of ambulance sirens became the deafening soundtrack to the overall shared experience amongst all New Yorkers who stayed. This exhibition aims to place a spotlight on the artist who remained in a desolate, nearly dystopian city and the resiliency that becomes them in the process of this experience.
Amy Bravo
Bryan Fernández
Monica Hernàndez
Leonardo Ilianov
María De Los Angeles Rodríguez Jiménez
Devin Osorio
Julie Severino
Krista Louise Smith
Cyle Warner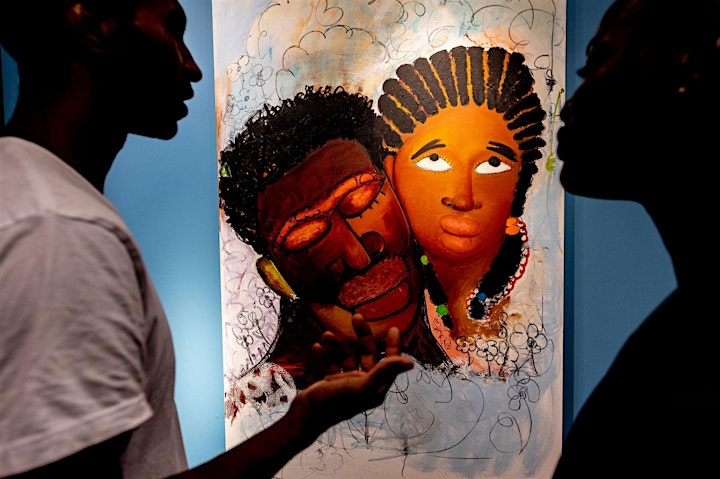 The Gallery Walk is an immersive series of themed exhibitions taking place in Lower Manhattan's Seaport produced by Kamau Studios and presented by The Howard Hughes Corporation. The Magic HOUR is the inaugural theme of the Gallery Walk, a metaphor for the state of dusk that New York City found itself in for nearly a year as a city heavily affected by the covid-19 pandemic. This initial Gallery Walk, imagined by five curators, consists of five exhibitions that feature over 30 artists.
"...it's not very common for an entire gallery district to pop up." - TimeOut New York
NYC VACCINATION POLICY
In compliance with the new NYC vaccine mandates, and for the health and safety of all of our community members, we will be requiring proof of vaccination to enter all galleries participating in the Gallery Walk.