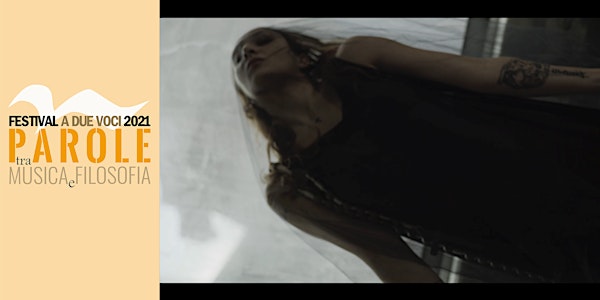 'We should return to our winter home' An embodied research on Armen Ohanian
'We should return to our winter home' An embodied research on Armen Ohanian - Aline Derederian, danzatrice Valeria Della Valle, giornalista
When and where
Location
Palazzo Valli Bruni Via Rodari 1 22100 Como Italy
About this event
L'opera della scrittrice e ballerina armena Armen Ohanian è al centro del progetto sviluppato dall'artista e performer franco-armena Aline Derderian in collaborazione con Valeria Della Valle.
Verso la fine del 1800, grazie ad una prolifica e fortunata produzione artistica, Armen Ohanian riuscì ad avvicinare il pubblico occidentale alla cultura caucasica, facendo luce su temi quali il senso di spaesamento, di abbandono e il desiderio di emancipazione femminile. In 'We should have gone to our winter home', Aline Derderian sviluppa una serie di improvvisazioni danzate in omaggio alla serie 'poèmes dansés' della Ohanian. Ispirandosi a degli estratti tratti dalla prima autobiografia dell'autrice, The Dancer of Shamakha, attraverso danza, musica e poesia Derderian si interroga su cosa significhi essere un'artista contemporanea di diaspora armena e in che modo corpo e movimento reagiscono a tale esercizio introspettivo.
Aline Derderian – Laureata in Design & Practice alla Central Saint Martins a Londra ha trascorso un anno a Parigi studiando danza. Nel 2016 ha ricevuto il Leverhulme Grant per le arti che le ha permesso di proseguire il suo percorso di coreografia al Trinity Laban Conservatoire of Music and Dance. Molti viaggi negli Stati Uniti e in Armenia hanno comportato un vivo desiderio di mescolare il suo background artistico, le sue radici armene e le influenze della danza post moderna per sviluppare un processo coreografico che mette in discussione e sfida l'archetipo del corpo danzante femminile come catalizzatore per la scrittura di performance femminili contemporanee e la sopravvivenza culturale. Attualmente al suo quarto anno di tesi di dottorato alla Rennes 2 University, sotto la supervisione di Marie-Noëlle Semet-Haviaras, Derderian esplora modi innovativi per immaginare una storiografia femminista della danza attraverso la coreografa postmoderna Anna Halprin, la pedagogia della performance art attivista femminista della California meridionale e le artiste armene in diaspora. Tra le opere di danza figurano le performance di Bouchra Ouizguen, Mette Sterre, Anatalovi Vlassov, Scatter Dance Company, Dimitra Petsa, Corinne Lanselle.
Valeria Della Valle è un editor, giornalista e consulente creativa basata tra Londra e Milano.
Dopo diversi anni a Parigi in qualità di managing e digital editor per la rivista culturale Purple Fashion, è attualmente coordinatrice per la pubblicazione cult britannica Dazed & Confused. Fondatrice ed editrice della rivista indipendente Dada zine, Valeria utilizza la sua esperienza decennale nel mondo dell'editoria indipendente come veicolo per la promozione di talenti emergenti e progetti di rilievo sociale, artistico e culturale.