Description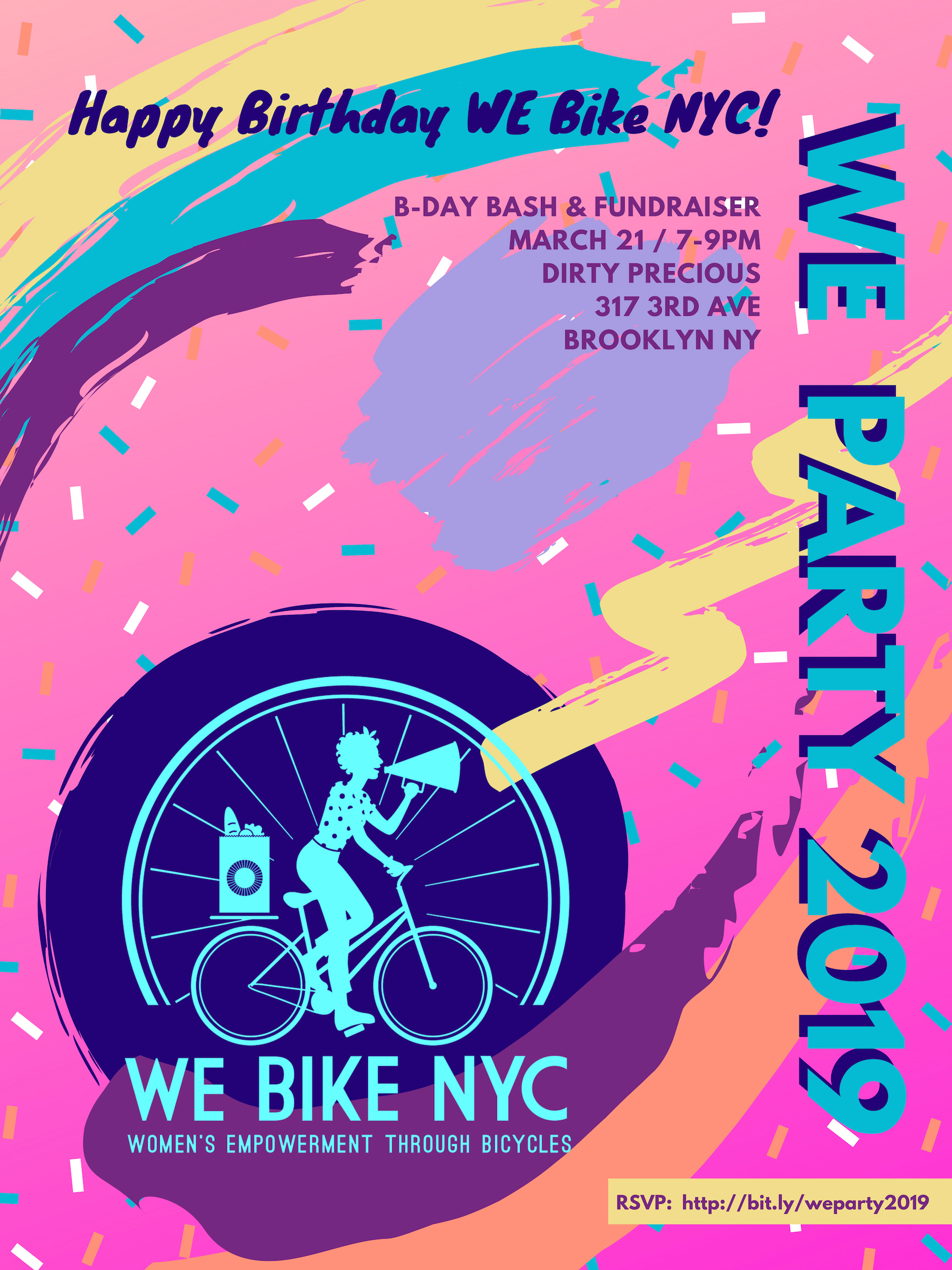 Come celebrate WE Bike NYC's 7th birthday and some awesome news about the future of our community! There will be a little bike bingo, a few t-shirts for sale, jerseys for pre-sale, and maybe some surprises.
This event is all gender and free to join. Bingo cards will be $5 cash a piece to raise the money needed to continue WE Bike NYC's FREE programming.
WE Bike NYC aims to break down barriers to cycling and build community by offering social rides, training rides, and educational workshops. Come out, invite your friends, make new ones, and expect to have a ton of fun while helping WE Bike NYC to keep growing. WE'll see you there!