Description
We Out Here Gallery was created to give artists a platform to showcase their work beyond social media and web portfolio.

We Out Here presents Urban Rising, a gallery meetup experience. This is a two-part event, where various Midwest artists will be in attendance to showcase their work. The other part of the event is an indoor photo meetup which will be held in the first half of the event and will run from 6pm-8:30pm in tandem with the gallery. Gallery artworks are available for viewing and purchase once the event starts from 6pm-11pm. Our theme "Urban Rising" was inspired by the beauty and culture of Chicago. The artists were given a challenge to present work that are new, fresh and never been published on social media.
ARTIST LINE UP:

@jimmykurz
@mikeman902
@rafdezzz
@sky2.16
@decemberdevil
@jonfromchicago
@georgesol_
@organic_eyes
@oscar_castillo
FEATURED MODELS:

@katrina_hong
@kendall.lauren_
@bri_sherelle
@_vendettas
@normazzii
@everythingfvry
PHOTO MEETUP CATEGORY CONTEST:
(MODEL AND PHOTOGRAPHER WILL RECEIVE A PRIZE FOR THE WINNING PHOTO OF EACH CATEGORY)
"STREET SESH" sponsored by LomographyUSA and Chicago First Lady Cruise
"RETRO VIBES" sponsored by Fautus and Sunglass.LA

"STUDIO FEELS"
"IN THE MOOD"
****CONTEST RULES****
Participant must RSVP on Eventbrite before or by the day of the event. (January 20th, 2018).

You must follow and tag We Out Here Gallery Instagram. (@WEOUTHEREGALLERY)
They must be following our sponsor's correct instagram handles.

The Hashtag "WeOutHereVol1" must be used for the judges to view the work.

DEADLINE for submission is on February 3rd, 2018 at 11:59 pm CT.
Special thanks to LomographyUSA, Fautus, Printlab Chicago, Chicago's First Lady Cruises, Sunglass.LA, LifeLikePillows, Alma's Bakeshop, You Are Beautiful and Windy City Motors for being sponsors for the event.

****CUSTOM LAB PREVIEW****
See ticket for more details.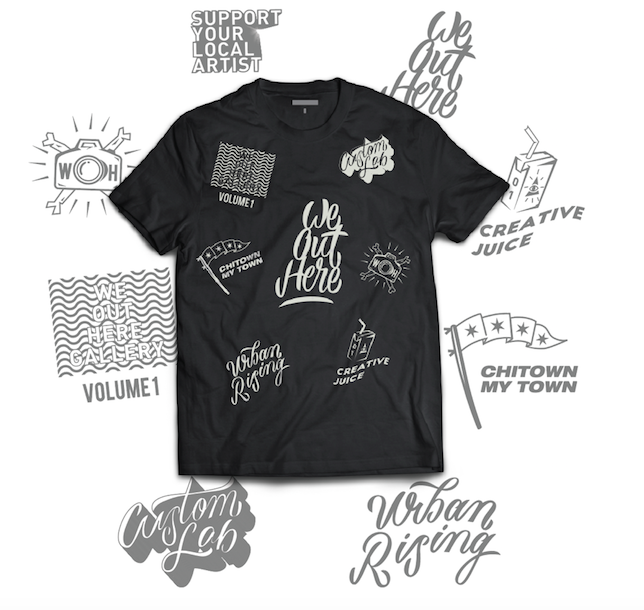 For questions and concerns please email weoutheregallery@gmail.com