Sales Have Ended
Registrations are closed
Unfortunately, tickets are no longer available for this event or workshop. For information about future WE NYC programming, please head to https://we.nyc/workshops-events to find a list of all of our currently scheduled workshops and events.
Sales Have Ended
Registrations are closed
Unfortunately, tickets are no longer available for this event or workshop. For information about future WE NYC programming, please head to https://we.nyc/workshops-events to find a list of all of our currently scheduled workshops and events.
Description
WE NYC and Luminary invite you to our WE Master Money Conference at Luminary!
Should you self-fund? Take out a loan? Start a crowdfunding campaign? Look for VC?
Don't miss out on a day full of inspirational talks and practical workshops to get your questions answered! We will be discussing the different sources of funding you can access when you are looking to start or scale your company.
Keynote Speaker: Sarah Foley, Partner at SWAT Equity Partners and a member of the Luminary community, will share her expertise and knowledge about the ecosystem of capital providers and funding options available to help women entrepreneurs reach their potential.
Sarah Foley, Partner, SWAT Equity Partners
Sarah is a Partner at SWAT Equity Partners, an early-stage venture capital firm focused on investing in emerging consumer brands across various product, service, and commerce sectors. She oversees the firm's current portfolio and is responsible for the sourcing, diligence, structuring, and monitoring of fund investments. Sarah has over 20 years of experience as a seasoned private equity professional, operator, and investor in angel to leveraged buyout-stage companies across a variety of industries.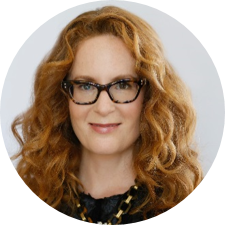 Featured Panelists:

Cate Luzio, Founder and CEO, Luminary.
Cate Luzio is the Founder and CEO of Luminary, the premier collaboration hub for women who are passionate about professional development and expanding their networks. A long-time advocate for empowering women and girls, Cate serves on the National Board for Girls Inc. and on the Advisory Board for Girls Inc. NYC. Cate has over twenty years of leadership experience in financial services. She has received numerous recognitions including being named to the Most Powerful Women in Banking List by American Banker multiple times as well as a two-time recipient of the Financial Times Heroes Global Diversity Champion. She has been featured in the Financial Times, Forbes, Wall Street Journal, CNBC, Fast Company, Bloomberg, Yahoo Finance, USA Today, NowThis News, Women 2.0, TheStreet, Cheddar, Women's Wear Daily, Refinery29 and more. She holds a master's degree in International Relations from Georgetown University and a bachelor's degree in Political Science from the University of Maryland. She's a global traveler having visited more than 115 countries. She also serves on the Board of WaterAid. Cate is Forbes and Fast Company contributor.
Luminary Twitter, Instagram, Facebook: @BeALuminary | Cate: @CateLuzio (Instagram) / @KTLuzio (Twitter)
LinkedIn: linkedin.com/in/cluzio/ | Website: luminary-nyc.com/
Olivia Owens, Head of Partnerships, iFundWomen
Olivia Owens is the Head of Partnerships at iFundWomen, the platform for female entrepreneurs to raise capital through crowdfunding, grants, coaching, and the connections needed to launch and grow successful businesses. Olivia was a founding team member of iFundWomen, which launched in 2016 and continues to help women raise millions of dollars in capital. Her leadership brokered critical partnerships to help scale the business, including Girlboss, The Riveter, and The Wing. In addition, she supported the creation of iFundWomen's proprietary coaching program and helped build-out one of the nation's largest connected communities of women business owners through the platform. Olivia previously held positions at Under Armour in People & Culture and received her Bachelor's degree in Journalism from the University of Maryland.
Gayle Jennings-O'Byrne, General Partner, WOCstar Fund I
After 20+ years of wall street, technology, philanthropy and policy, Gayle (Gay-lä) is embracing her female superpowers to amplify social change. Her boldest endeavor to date is a social and financial education campaign to empower, educate and celebrate women to drive $1Billion in resources, support and capital to women of color (WOC) entrepreneurs globally. With the launch of WOCstar Fund I, an early stage investment fund focused on women of color tech startups she is working to transform how people and organizations can invest and grow companies led by women of color entrepreneurs. aka "WOCstars" and their diverse teams.

Kate Novotny Angeles, Director of Capital Access, NYC SBS
Kate Novotny Angeles is the Director of Capital Access at the NYC Department of Small Business Services. In this role, she oversees two $10M City loan funds for MWBEs and ensures that entrepreneurs receive access to capital and technical assistance to start and expand their businesses in New York City. She has held previous roles in the CDFI space, including Senior Economic Development Lending Manager at Local Initiatives Support Corporation (LISC) and Lending Manager at Accion Chicago. Additionally, Kate was the CEO and founder of a start-up social venture, Buena Vida Coffee, and considers herself an entrepreneur at heart.
Refreshments will be provided on a first come first serve basis.
---
A special thank you to our partners:
Luminary is New York City's premier collaboration hub for women. We are a female-focused community of empowered professional women with a space in NYC to develop, network and connect.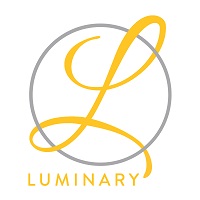 ---
If you have questions about this WE Connect Event or would like additional information about WE NYC, please e-mail wenyc@sbs.nyc.gov or visit we.nyc.