Description
Members: Make Your Voice Heard!
Here's your opportunity to come together to discuss the areas where we want to focus our local energy and League resources on issues for advocacy and education over the next two years. Join us to help determine State, County, and Local League emphasis for 2019-21 on February 23rd!

This planning meeting is our most important member event of the year and it is your opportunity to select issues you'd like the League to prioritize as 'Issues for Emphasis'.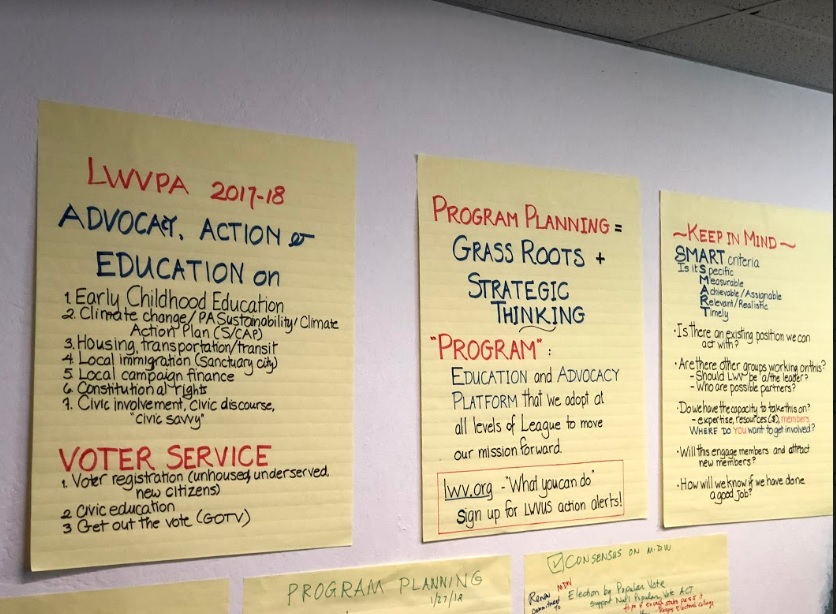 The League sets its agenda through the Program Planning
process.
Together, we'll decide what is most important for us to focus on, and turn our goals into an action plan. You voted in November because you care about our political future; now you need to come make your voice heard about what you want California's and the League's future to be.
Our goal at the February 23 meeting is to reach consensus on what we want to recommend to the LWVPA board. Our board will vote and send its responses to LWV of California by March 4, 2019. We will also review what we want our own League to adopt for local emphasis.
We'll discuss League policy and positions at the local and state level:
Where should the League focus its energy over the next two years?
What are the issues of concern to us here in Palo Alto?
Where is there a need for legislative activity and other advocacy, both in Sacramento and in our city/county?
Do we want to advocate on Immigration, Education, Housing, Voting Rights, Climate Change, Gun Safety, Healthcare issues at the state and local level?
We will explore what we will do or continue to do to participate in the LWVUS Campaign to Make Democracy Work.
Should we focus on Civics Education?
Where does the Census 2020 fit into our priorities and how can we advocate and educate on this important issue?
We will continue to work on our League's core mission of voter services, voter registration and voter education and election activities as we gear up for the primary and general elections in 2020.
Visit our website to learn more about 'What is Program Planning'.
If you want your voice to be heard*, be sure to attend this important Annual Planning Meeting to help set our agenda for League advocacy and education for 2019-21 on:
Saturday, February 23, 2019 - Program begins promptly at 9:00 AM (Please join us for light brunch, refreshments and social time at 8:30am) @ LWV Palo Alto's Raptor Room
---
*Please complete our

pre-Program Planning Survey so we can collect your thoughts and ideas on issues of emphasis for our League for the upcoming period. Your input is important to the League.






---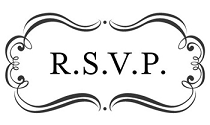 Light brunch and refreshments will be served!
Please RSVP here via Eventbrite by February 18th in order to ensure we have space for all our members.
Questions? Please Email us at: lwvpaoffice@gmail.com or call us at 650-903-0600.
---
Hosted by League of Women Voters of Palo Alto for their Members.