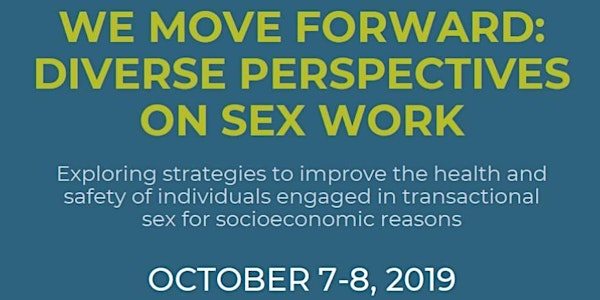 We Move Forward: Diverse Perspectives on Sex Work
A conference to guide efforts to reduce inequity and improve the health and wellbeing of individuals engaged in transactional sex
When and where
Location
Cooley Center 7440 Cambridge Street Houston, TX 77054
About this event
Individuals with lived experience engaging in transactional sex for socioeconomic reasons have driven the event planning for this conference. During the event, they will join other experts and practitioners in four moderated panel discussions: health and violence, supports and services, policy, and special populations. Through these discussions, panelists will identify unaddressed needs, provide an overview of relevant and cutting-edge research on the factors driving individuals' involvement in transactional sex, and share innovative policies and practices aimed at providing effective and appropriate responses to support individuals engaged in transactional sex for socioeconomic reasons.
Funding for this conference is generously provided by the Simmons Foundation. As a result, we are able to waive the registration fee for all attendees. In addition, all individuals with lived experience who attend the event will be provided a gift-card to thank you for sharing your time and expertise.
The conference will take place Monday, October 7th at the Cooley Center and Tuesday, the 8th at the Omni Hotel. Registration is free and includes both days.
Schedule
Monday, 7 October 2019
[@Cooley Center]
08:30-09:15
Check In and Breakfast
09:15-09:50
Opening Remarks + Keynote
09:50-10:15
Framing the Conversation
10:15-11:15
Panel: Health and Violence
11:30-12:30
Panel: Support and Services
12:30-13:00
Lunch
13:00-14:30
Panel: Policy
14:45-15:45
Panel: Intersecting Identities
16:00-17:00
Conclusion + Review
Tuesday, 8 October 2019
[@OmniHouston]
08:30-09:15
Check In + Breakfast
09:15-09:45
Review Day 1
10:00-11:30
Breakout Sessions: Turning Ideas into Action - 1. Policy, 2. Supports and Services, 3. Harm Reduction
11:45-12:15
Next Steps