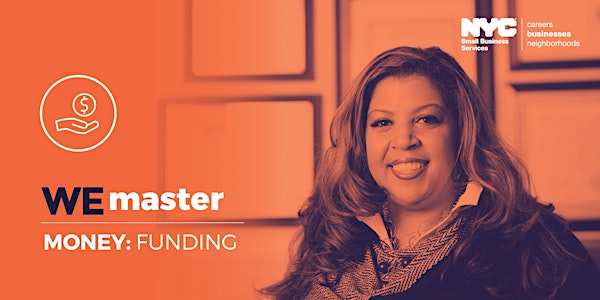 WE Master Money Workshop: Alternative Sources of Funding
Learn about financing options for your business and how to talk to investors.
About this event
Join WE NYC and the Brooklyn Public Library for a WE Master Money: Funding Workshop, on Wednesday, December 21st!
How well do you know your financing options for your small business? Do you need help developing the perfect business pitch?
WE Master Money: Funding is a series of workshops that are designed to help women entrepreneurs gain knowledge about alternative sources of funding for their businesses.
Learn about financing options for your business, how to talk to investors, and meet representatives from alternative lending sources.
Workshop topics include:
An overview of funding options
The 5 C's of credit that lenders look for
Interactive exercises to help understand capital
Perfecting your business presentation
Thank you to our partner:

Located on the second floor of the Central Library, Brooklyn Public Library's Business and Career Center (B&CC) features a coworking area, laptops for loan, access to online resources and books on small business, careers and personal finance. Staff are available to answer your questions and assist you with online research.
We look forward to welcoming you to our brand new hub for entrepreneurs, freelancers, job seekers and all who are seeking a secure financial future.
Find out more at www.bklynlibrary.org/business.
*Important Messages from the Organizer*
By registering for this event you hereby consent to the use of your image and/or statements made by you in any official DSBS or City of New York (City) media events and hereby release and hold harmless the City from any liability regarding the use of your image and/or statements for any legitimate government purposes in perpetuity
Reasonable accommodations are available upon request. If you require accommodations, please contact Michelle Barnes-Anderson, MPA-IG, Director, Office For Disability Services at mbarnes@sbs.nyc.gov.
If you have questions about this WE NYC Program or would like additional information about WE NYC, please e-mail wenyc@sbs.nyc.gov or visit we.nyc.