WE Master Money: Credit workshop + 1-on-1 Consultations at the Made in NY M...
Description
WE NYC and the Made in NY Media Center by IFP invite you to a WE Master Money workshop and an opportunity to have a one-on-one credit consultation with a financial advisor on November 8th!
WE Master Money: Credit
is a series of credit workshops that are designed to help women entrepreneurs gain knowledge about the construction of credit as a basis for improving personal finances and access to capital for their business.
Learn how to improve your credit and its impact on your business through workshops and one-on-one sessions with a certified financial counselor.
Workshop topics include:
The creation of credit
The credit improvement
The relationship between one's personal and business credit
How to interpret a credit report.
One-on-one financial counseling sessions will be available by appointment at right after the workshop. Please select your preferred times in the registration (slots will be available from 1:00 PM to 5:00 PM). Please note appoitnments will be confirmed on a first-come, first-served basis.
---
A special thanks to our partners: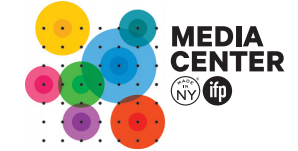 The Made in NY Media Center by IFP is a collaborative workspace and community designed to support and connect the next generation of media and tech entrepreneurs, innovators, and artists with industry resources, events, mentorship, and educational opportunities.
If you have questions about this WE Master Money workshop or would like additional information about WE NYC, please contact us at wenyc@sbs.nyc.gov or visit we.nyc.