Description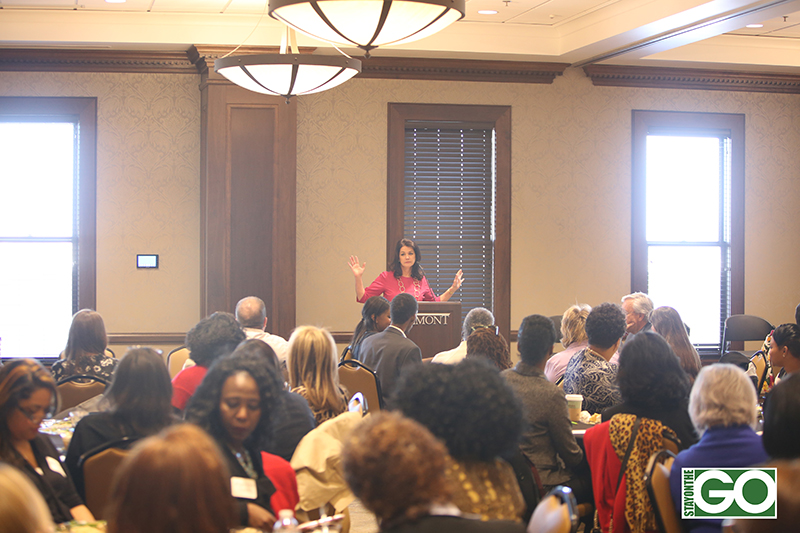 We Luncheon
Thursday, March 9th
11 a.m. Registration
12 Program & Lunch
First Lecture Hall, Inman Conference Center at
Belmont University
About WE Luncheon
In alignment with Women's History Month celebrated each March, the "Power of WE: Women Entrepreneurs" Luncheon puts Nashville area women in business in front of distinguished industry leaders who shares their stories and, in turn, their keys to successfully navigate and rebound from challenges that may cause others to throw in the towel.

The inaugural "Power of WE: Women Entrepreneurs" Luncheon in 2016 was presented by the Metro Nashville Airport Authority and Belmont University. With more than 200 attendees, the event featured address by Nashville Mayour Megan Barry and former LetterLogic CEO Sherry Deutschmann.

This year, the WE Luncheon welcomes Dr. Katherine Y. Brown, Marcela Gomez and Kim Sasser Hayden as its 2017 Panelist.
Join us an afternoon of inspiring speakers, lunch and light-hearted networking, all for the sake of celebrating the accomplishments of extraordinary women in business right here in Nashville.
If you are interested in Sponsorship, please contact info@foundationnashville.com


We Scholarship Fund

Because we believe in the power of women business owners and investing in their future, this year we are launching an annual scholarship fund. The purpose of the WE Scholarship is to nurture the development of future women entrepreneurs. A portion of proceeds from this year's WE Luncheon will kick off our commitment to female college students pursuing an entrepreneurial and/or business focus who are enrolled at our partner institution, Belmont University. Scholarships will be awarded in the Fall semester at the Nashville Small Business Expo scheduled on August 31.


If you are interested in supporting up and coming women entrepreneurs, please make a donation below. All amounts are welcome.