About this Event
Join founder and owner of Cultured South Melanie Wade for a class on kombucha making from Georgia's First and Finest Kombucha Company. Melanie will demonstrate how to make your own kombucha tea at home just like her grandmother Golda taught her how to make! You'll leave the class armed with knowledge about how fermented foods are beneficial to our diets as well as a grab bag of DIY supplies needed for your first fermentation project!
Cost: $5 per person paid at door day of event. Limit 30 attendees.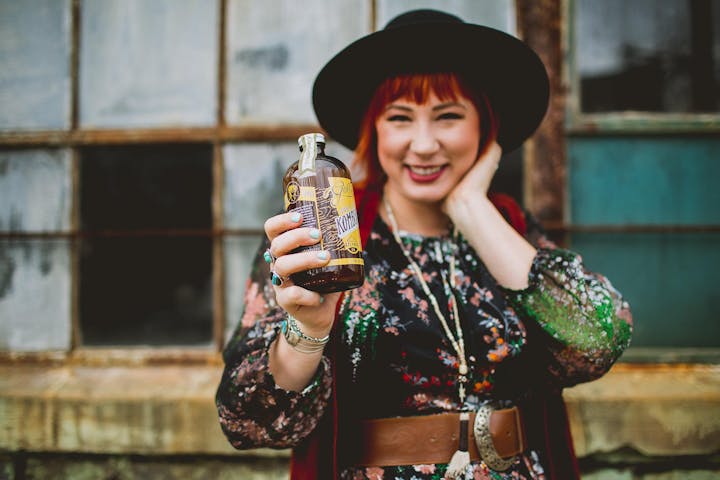 Cultured South Fermentation Company is the creation of brewmaster, Melanie Wade, founder of Atlanta's first and only kombucha company, Golda Kombucha. Wade brews kombucha tea using her Grandma Golda's original recipe and has been since college. With Golda's heirloom culture, Wade expanded her kombucha business across the Southeast, premiering smooth flavor combinations like peach ginger, lavender lemonade and strawberry mint in 2013. Golda Kombucha can now be found in over 100 Kroger and Whole Foods markets.
In 2016, Wade got to work growing Cultured South Fermentation Company, Atlanta's first marketplace for healthy, living foods made in the South. To launch a brick-and-mortar tap room, Wade signed on as a tenant at the Lee + White adaptive reuse development in Atlanta's historic West End. The dynamic warehouse space operates as a kombucha tasting room, brewery, shop, and research and development kitchen. Spawning from the success of Golda Kombucha, Cultured South is the adopted parent of Pure Abundance artisan vegan cheeses which are handmade and sold onsite. The tap room is a home base for the Atlanta community to connect and learn through the natural abundance of Cultured South's local, probiotic-rich goods. Find the Cultured South Tap Room on the Atlanta BeltLine in the historic West End neighborhood.