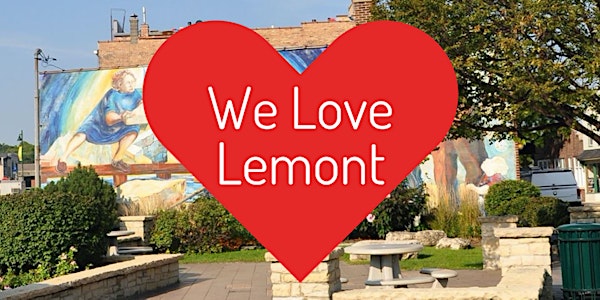 We Love Lemont Small Business Relief
Description
Support your local small businesses for a chance to win one of three prizes worth $3,500!
Small businesses and the people behind them are the heart and soul of Lemont. And from uptown to downtown, they are in crisis. State-mandated closures required most of our small businesses to limit their service or just close due to COVID 19. We are ready to rally behind the companies you rely on and love and save them from possible permanent closure.
35 Lemont small businesses have come together to offer an exciting fundraiser. Each participating company has contributed $300 in gift cards - worth over $10,000 to be split into three mega raffle drawings on May 10th.
Three lucky winners will receive $3,500 in gift cards and vouchers from small businesses in Lemont!
And wait until you see this group; truly a dream come true for anyone who loves to eat, drink, or shop. Perfect for any family or anyone who drives a car, exercises, or gets a hair cut. Every dollar raised goes directly to our small businesses.
What's more, in addition to the three big prizes, these businesses are also offering DAILY micro-prizes! So, buy tickets and share the site link with friends! The more you buy, the better chance Lemont businesses have to survive this pandemic.
Have fun and save small business in Lemont!
Participating businesses include: