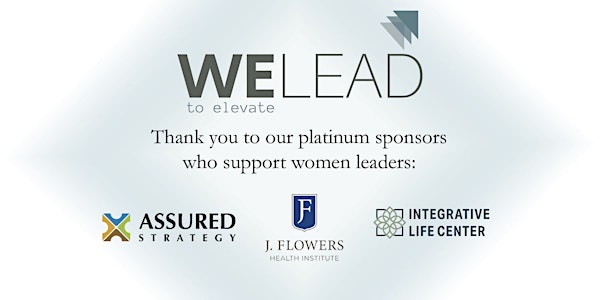 "We Lead"- A Workshop for Ambitious Women Leaders
Location
Calamigos Ranch
327 Latigo Canyon Road
Malibu, CA 90265
Refund policy
Contact the organizer to request a refund.
Eventbrite's fee is nonrefundable.
"We Lead" A Workshop for Ambitious Women
About this event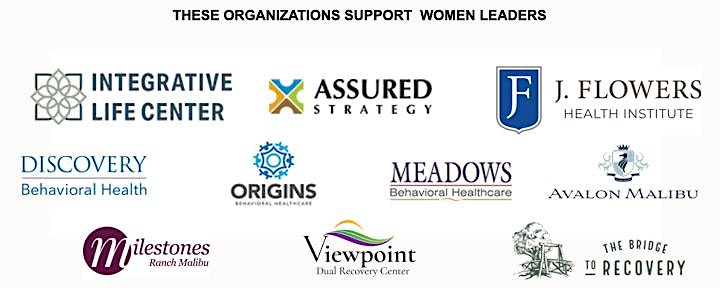 "We Lead" A Workshop for Ambitious Women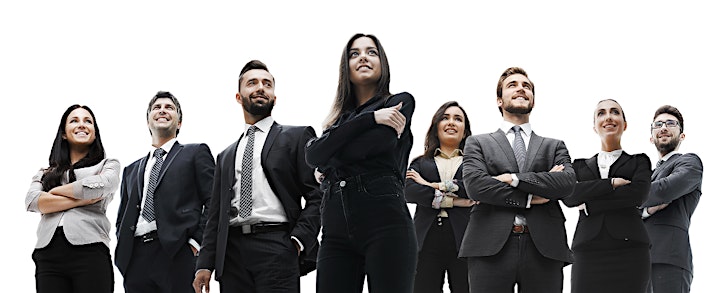 This workshop is designed to give women an opportunity for personal self-discovery, heighten self-awareness, and provide women the tools to: understand her unique behavioral style, manage her brand, optimize her health, and to honor her value.
Your organization may have tuition reimbursement allowance to attend!
What participants can expect from this 2-day workshop:
Learn about your unique behavioral style and how to apply this knowledge to "be heard", increase productivity and reduce potential employee conflict. This will include a DISC Profile that will need to be completed prior to the workshop.
Be your best self. You will learn ways to optimize your health to improve performance in both work and life.
Achieve financial abundance by creating healthier relationships with money and work. Connect the dots of your money scripts, relational currency and healthy financial goals.
Enhance and improve your brand. Learn the things you can do to ensure that your image is aligned with what you and your organization values.
Below are what previous attendees have shared:
"When I look back at key moments that changed my life- this will be one."
"What I loved most, is that this workshop didn't focus on our roles in this industry- it focused on roles as driven, ambitious women. I was able to take these presentations, and these skills, and the courage from other women to find my own power and strength."
"I laughed, I cried, and I grew."
"I needed to hear this information."
"Super amazing!"
AGENDA:
Monday, January 13, 2020
11:00 am Registration, lunch and introductions
12:30 - 2:30 pm Achieving Financial Abundance: Creating Healthier Relationships with Money and Work, Debra Kaplan, MA, LPC, LISAC, CMAT, CSAT-S-Self-defeating behaviors involving money and work are often the result of childhood wounds or traumatic experiences. Individuals who fall into chronic and self-defeating financial unmanageability or remain in financially destructive relationships do so in the belief that success and empowerment can be achieved by acquiring more, working harder, or remaining silent. These self-defeating behaviors speak to unconscious influences steeped in negative self-worth and shame. Join Debra L. Kaplan for a 2-hr. experiential to connect the dots of your money scripts, relational currency and healthy financial goals. Identify underlying Family-of-Origin (FOO) beliefs and their associated money and work themes. Understand and explain Monetized Rage and Relational Currency. Integrate a Money Egg in a financial health plan. Describe how personal money scripts influence current behaviors.
3:00 - 5:00 pm Know Your Brand, Lisa Jane Vargas, 200 Hour CYT, RYT- We will look closely at various branding elements and what means to you. With some experiential exercises, we will look at how to improve your brand by delving into the best use of various marketing channels to effectively optimize your position. Is your personal brand aligned with your values? Is your organization's brand aligned with its stated values? You will learn key strategies that you can use immediately to be more visible and aligned with your vision and goals.
Tuesday, January 14, 2020
8:15 am Gentle Yoga with Lisa Jane Vargas, 200 Hour CYT, RYT
9:30 -12:30 am Self Awareness and Communication, Christi Cessna, MS and Keyne Petkovic, MS- We will guide you on a path of personal discovery and heightened self-awareness. This session reveals each participant's unique behavioral style blend and "how to" apply that knowledge prescriptively, boosting communication effectiveness. Studies indicate that 92% of workplace conflict is the result of misunderstanding and communication breakdowns. Participants can apply DISC's prescriptive lessons of behavioral adaptability to reduce employee conflict and turnover, increase productivity, and optimize team performance.
12:30 am - 1:30 pm Lunch
1:30 - 3:30 pm Your Best Self, Dr. Denise McDermott, MD- How do we reach our own best self in times of crisis and times of success? Do you stop to ask yourself, "What makes me happy?" We need to hit pause and really check in with ourselves. Why? Our thoughts, words and actions influence our mental and physical well-being in a linear and nonlinear ways. We will discuss the importance of awareness, self love and altruism as fundamental ingredients for nurturing one's mental health. Universal truths will be presented that Dr. Denise initially shared at the Dalai Lama's Tibetan Medical Conference.We will then share and experience with one another ways to reach our own personal thrive and inspire each other with audience participation. There is a strong emphasis on the importance of realizing that when individuals thrive WE all thrive.
3:30-4:00 pm Closing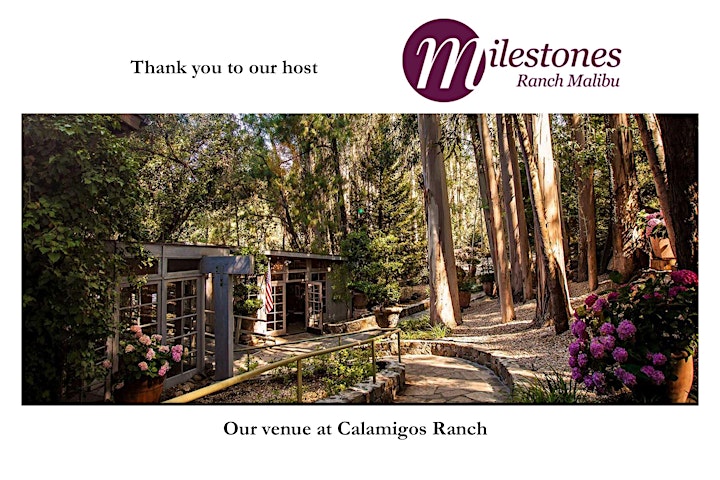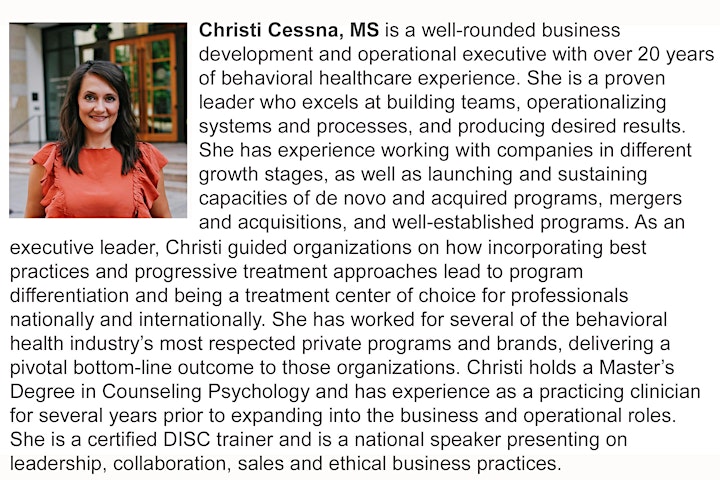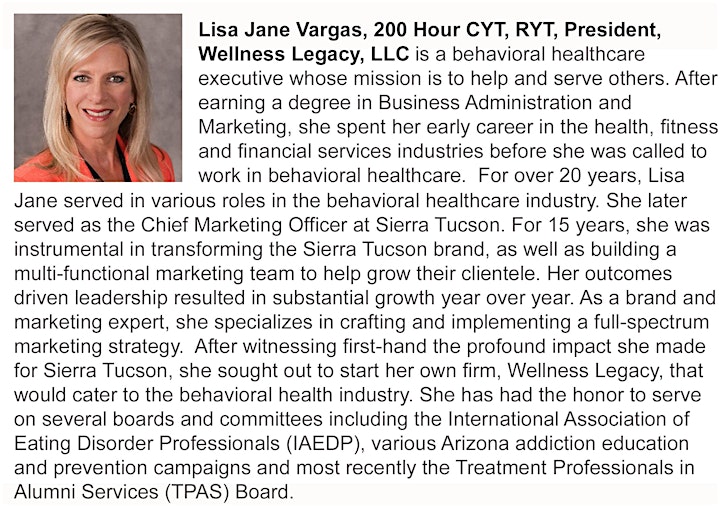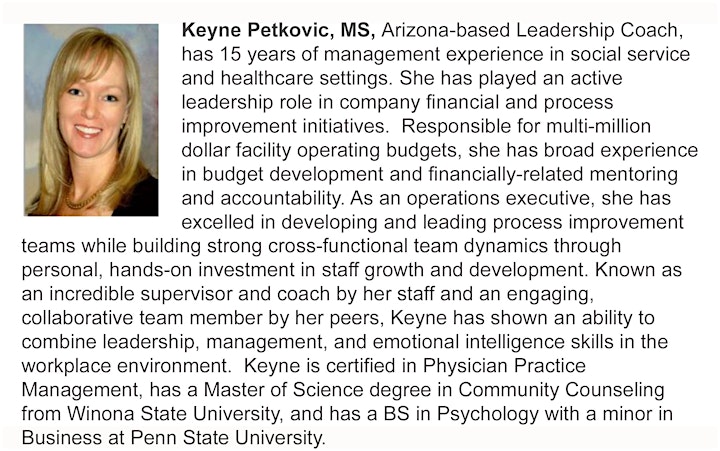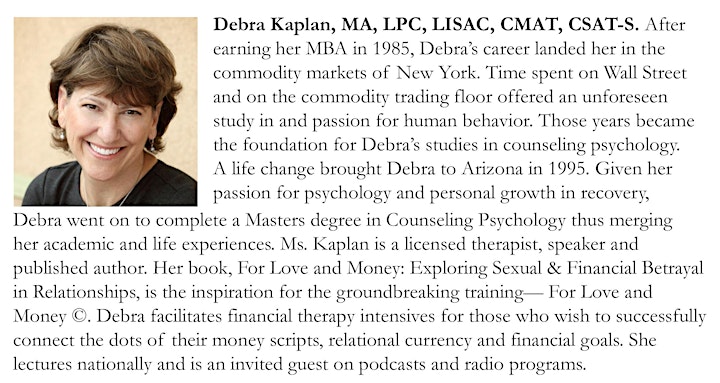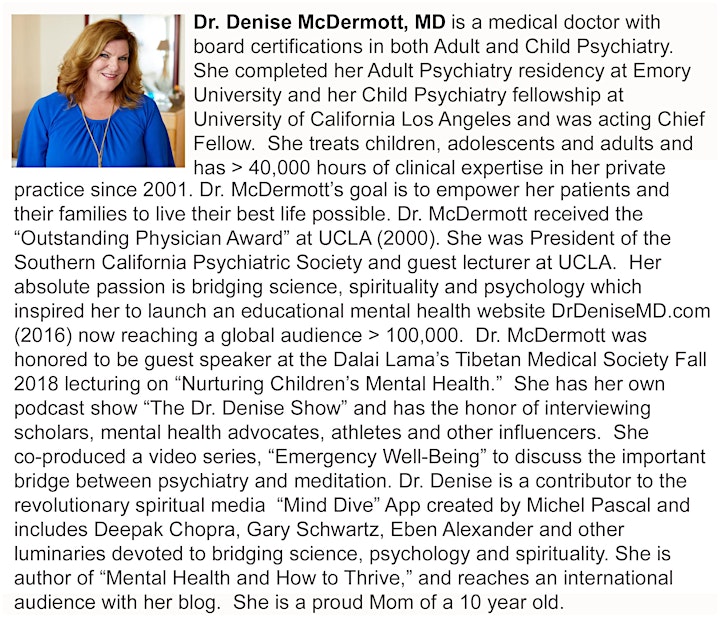 Hotel recommendations:
Hilton Homewood Suites-Agoura Hills 818-865-1000 9 miles away $150.00 & up
Sheraton Hotel- Agoura Hills 818-707-1220 8 miles away $150.00 & up
Westlake Village Inn- Westlake Village 805-496-1667 11 miles away $225.00 & up
The Four Seasons-Westlake Village 818-575-3000 11 miles away $350.00 & up
Malibu Beach Inn-Malibu 310-456-6444 13 miles away $399.00 & up