Description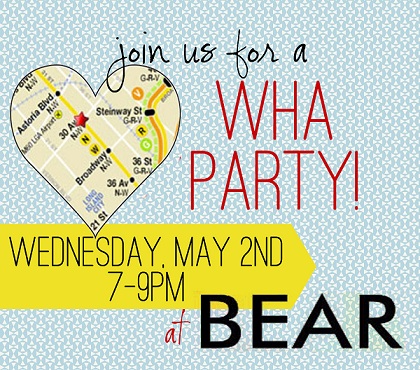 We Heart Astoria has just turned 2 and we couldn't be prouder. The past two years have been filled with much excitement, knowledge and the pleasure to bring you insider scoop about Astoria and LIC.

To help us celebrate this fun occassion, we're partnering up with our friends at Bear Restaurant, to bring you a very fabulous 2nd Anniversary celebration.
We'll be ringing in the festivities in style, with Bear's menu of inventive drinks that will be on special and some very unique complimentary bites for you to enjoy as well.

We hope you can join us, and together we'll raise a glass to Astoria!