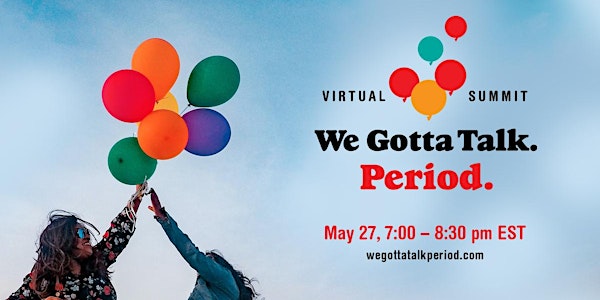 We Gotta Talk. Period.
It's time our girls and women got the tools and education needed to take care of themselves and THRIVE. It's time to celebrate the period.
About this event
It's 2021. We can get our groceries delivered straight to our door, make stock market investments from our phone, talk to someone across the ocean in realtime and yet, millions of girls and women throughout the United States still can't access or don't understand how to use the products they need to take care of a basic need — their period.
It's time our girls and women got the tools and education they need to take care of themselves and THRIVE. It's time we started celebrating the period.
Ahead of Menstrual Hygiene Day, we're shining a spotlight on menstrual hygiene and meeting youth, families and individuals right where they are this year to celebrate with a national virtual summit that brings together menstrual advocates, health professionals and trusted brand voices.
The We Gotta Talk. Period summit will not only celebrate and help break the stigma surrounding menstruation, but it will also educate youth and their families on the menstrual cycle and how to use menstrual hygiene products. The summit will answer burning questions from audience members and raise awareness about the limited access that young women across the global have to menstrual hygiene products. Plus, DJ Shammy Dee will be DJing the event, we'll play some fun myth-busting games, and we'll give away three $100 gift cards to help winners buy the period products they need and want!
The summit will be hosted by menstrual advocate and seasoned speaker, Cece Jones-Davis and take place virtually on May 27 from 7:00-8:30pm EST.
To learn more about Menstrual Hygiene Day 2021 and its global platform, visit the official website.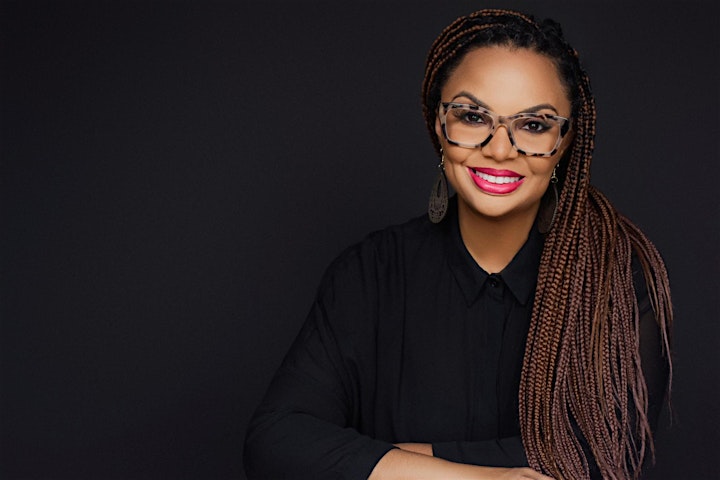 ABOUT THE HOST: CECE JONES DAVIS
Cece Jones-Davis, an ordained minister, artist, speaker, advocate and activist, has dedicated her life to pointing people to the ALL-powerful and the least-powerful. Working at the intersection of faith and justice, she is passionate about seeing God's Kingdom come in the areas of racial healing, women and girls issues, and criminal justice reform.
Cece has started and participated in many movements, including serving as a Tampax ambassador to help reduce the stigma of menstruation around the world, particularly for women of color. Today she continues to fight for equitable access to menstrual products while raising awareness of how girls' and women's wellbeing and future are harmed by the lack of access. Her work in menstrual advocacy has been featured in The Huffington Post, Essence.com, Self Magazine, Yahoo! Health, Teen Vogue and many more.
As she's famed for saying—we can't do everything but we can do something about some things.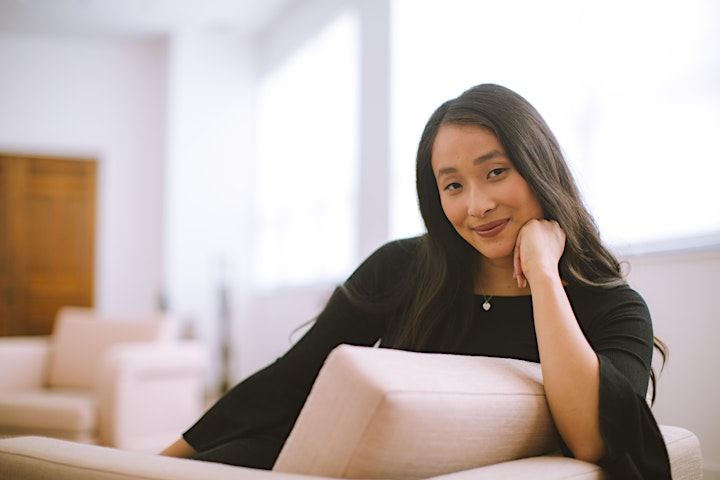 GUEST SPEAKER: Nadya Okamoto
Nadya Okamoto is the co-Founder of August, a lifestyle period brand working to reimagine periods to be powerful. She is also the author of the book PERIOD POWER: a Manifesto for the Menstrual Movement, and founder and former Executive Director of the nonprofit organization, PERIOD. Outside of her work in the menstrual health space, Okamoto is also a mental health advocate and known as a Gen Z marketing expert. She recently graduated from Harvard College, class of 2021.
Her debut book, PERIOD POWER, published by Simon & Schuster in 2018, made the Kirkus Reviews list for Best Young Adult Nonfiction that year. Nadya is also the former Chief Brand Officer and current Board Member of JUV Consulting, a Generation Z marketing agency based in NYC. She has been recognized on the lists of Forbes 30 under 30, Bloomberg 50 "Ones to Watch" and People Magazine's Women Changing the World.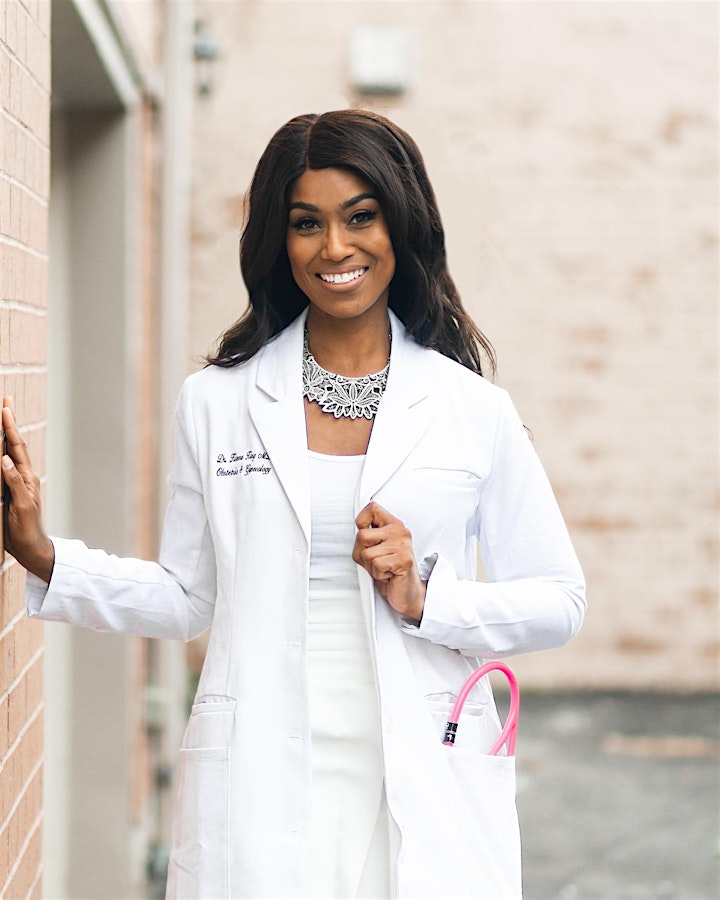 GUEST SPEAKER: Dr. Kiarra King MD
Dr. Kiarra King MD is a Chicago based physician who is board certified in obstetrics and gynecology. She cares for women throughout their lives and has a passion for working with teen moms. Known not only for her compassionate bedside manner, she is a sought after speaker, content creator, social media influencer, model and much more. She has created the premiere destination for style, wellness, and modern motherhood, DrKiarraKing.com. Often recognized for her keen sense of style, she has had a lifelong passion for fashion as well as beauty and healthy living. Her platform also allows her to share her unique approach to motherhood!
Dr. King has been a guest on ABC's Windy City Live, featured on the Essence, Romper, TODAY, Pop Sugar and Black Enterprise digital platforms. She has also appeared in SELF magazine, Cosmopolitan, on the covers of CEO MOM and Chicago Parent magazines. She has made guest appearances as an expert for Chicago Parent magazine Masters in Parenting series and was heard on the nationally syndicated home improvement show "House Smarts" during lead poisoning prevention week. More recently, she appeared on The Love Hour Podcast with Mrs. KevOnStage! She has travelled to speak on critical women's health topics such as breast cancer and self advocacy and has written on key subjects including cervical cancer and postpartum depression.
Dr. King's mission is to live a life that inspires those around her to embrace their given beauty, optimize their health and walk in their purpose. You can meet her at the intersection of style, wellness, and modern motherhood; she'll be there to deliver a dose of style!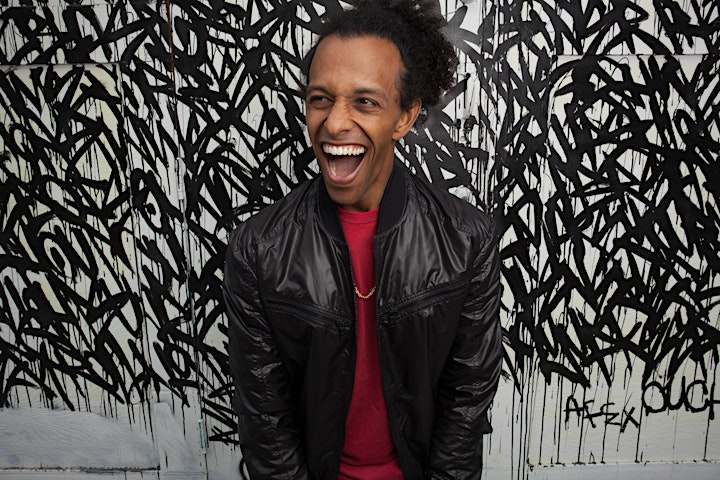 EVENT DJ: Shammy Dee
People leave Shammy Dee's parties with the biggest smile! He's the go-to DJ when people need someone to bring the house down. He keeps dance floors packed and brings positive energy to every event he rocks.
Primarily known as a DJ, he's played for some of the world's top brands such as Louis Vuitton, Jimmy Choo, Dior, Adidas, and Burberry, to name a few, as well as recognized celebrities such as Mary J. Blige, the Kardashians, and Michael Buble. On top of touring the nation multiple times as the tour DJ for internet sensation Destorm Power, Shammy has also shared the stage with GRAMMY award-winning artists like Kendrick Lamar and Diplo.
He's also an accomplished artist and producer, having released multiple solo projects. He's also produced music for other artists, podcasts, TV shows, and theatrical productions.
When Shammy Dee plays your event, you'll get nothing short of an energetic performance topped off with an infectious smile. When performing, his energy is contagious, and everyone has an experience to remember!