WE GOT WORK TO DO Creative Club is a 75 minute art making and anti-racism event for children in grades 1-7.
About this event
What's possible when we let our children lead us forward?
We Got Work to Do: Creative Club is a dedicated space for young change makers - artists, activists, thinkers and makers - to come together and make art. This month, we're making art about OPPRESSION.
DETAILS:
Where: Zoom (link will be sent out the day before)
Cost: Pay What You Can (Suggested donation $10+)
Theme & Date:
MARCH We Got Work To Do Creative Club: OPPRESSION - Friday, March 26, 2021
Time: 4:00 pm PST (7:00 pm EST)
What:
One 75 minute session with engaging music, movement and art activities to create a lasting impact on your young person
Facilitated anti-racism conversations and small group art making with members of Alphabet Rockers
Hosted by 2x GRAMMY-nominated Alphabet Rockers founders Kaitlin McGaw, Tommy Soulati Shepherd, DJ Roza Do, and Creative Club directors Marjorie Ortiz + Samara Atkins
Featured reflections from Youth Rockers Lily Ellis, Maya Fleming, Kali de Jesus + Tommy Shepherd III
Downloadable Starter Pack workbook to We Got Work to Do.
Discounted access to We Got Work to Do Mini Course online (as featured on CBS This Morning and in Forbes Magazine)
Supported by the Neighborhood Voices grant from City of Oakland
**Space is limited to 50 participants per month.
Building the just world we all want to see — one beat, one movement, one moment at a time.
Being anti-racist is lifelong learning. This learning is important but can also be joyful, even in complicated circumstances - both when we are alone and when we are in community learning from each other. There is no tough topic we can't embrace with love. We meet you where you are while fostering brave conversation with kids designed to interrupt racism and stand up for one another.
The platform for children and families activating change.
ALPHABET ROCKERS make music that makes change. Founded by Kaitlin McGaw (she/her) and Tommy Shepherd (he/him/they), this intergenerational group creates brave spaces to shape a more equitable world through hip hop. Their GRAMMY-nominated albums inspire American kids and families to stand up to hate and be their brave and beautiful selves.
Our families need content that is healing, that reflects who we are and empowers us—that embraces Black liberation, Queer liberation, Indigenous rights, immigrant rights, and intersectionality. Alphabet Rockers curates this content with the community, centering children's voices. We amplify authentic stories and interrupt the patterns that got us here. Witness how we do this collective work—Join us in the embodiment of real change.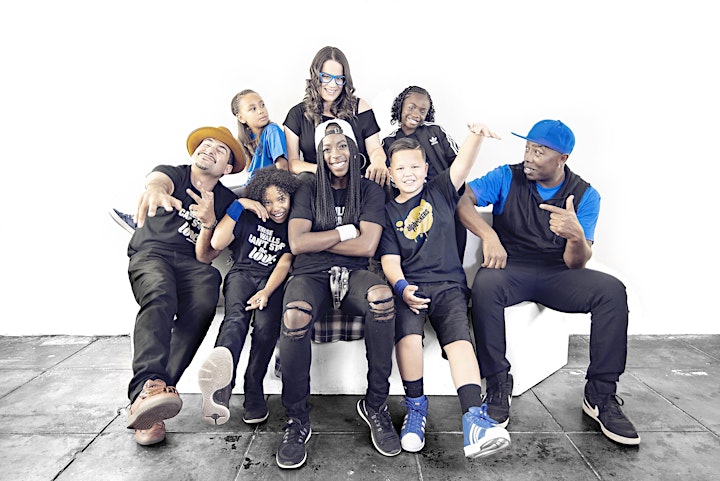 What People Are Saying About Alphabet Rockers!
Teaching children about social justice issues may sound daunting, but Alphabet Rockers make it look easy. -School Library Journal
"Empowering" and "Woke" to social justice. -CBS News
"The GRAMMYS wokest act..." -The Los Angeles Times
Alphabet Rockers keep the culture of hip hop alive and instill in our children an appreciation for the rhythm, poetry, positivity, and movement that make up one of the most appreciated art forms on the globe. -At-Home Dad Matters